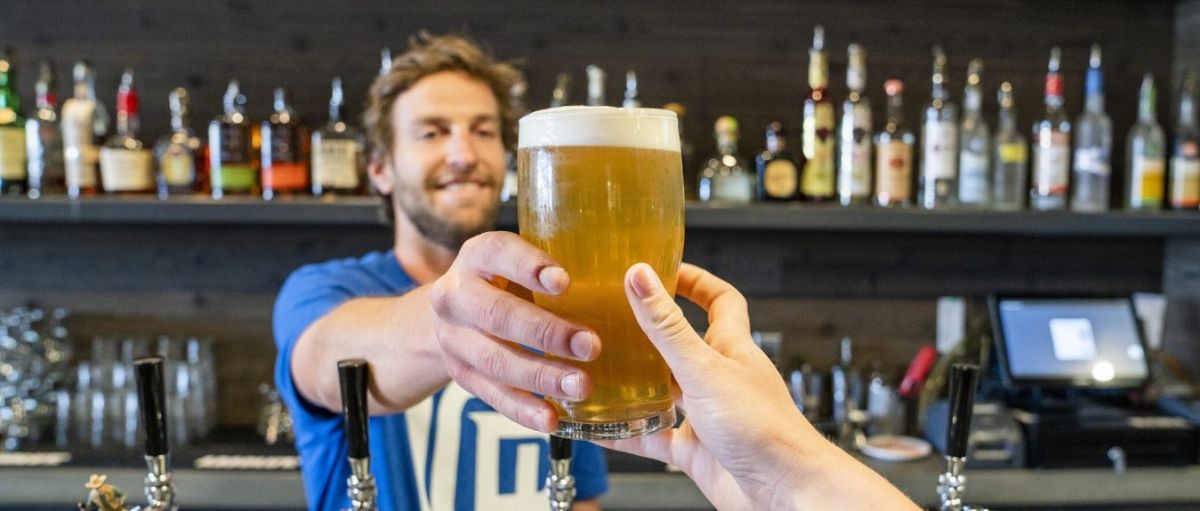 Breweries That Are Open For Tastings In USA
14/07/2020 Here is a list of breweries that are now open for tasting at your favorite place in the USA.
Effective from June, bars are allowed to re-open, which means brewery taprooms can pour beers again, regardless of whether they serve food. However, beer fans should expect a few post-pandemic changes to taproom culture. For example, limited capacity may make reservations necessary to spend time drinking at your favorite brewery, and the beer may be served in disposable cups rather than glassware. Arguably the biggest shift is the absence of sample sizes and beer-tasting flights.
[[relatedPurchasesItems-43]]
So, here is a list of...
Breweries that are now open for tasting in USA
Ebullition Brew Work
Ebullition Brew Work has an original craft beer style and food item to suit even the most finicky of taste buds.All the ingredients and recipes are methodically sourced and prepared. Whether you crave something rich, light, hop forward, mild, bitter, juicy, dry, sweet, savory, dark, or heavy.
Open at 2 locations D vista and carlsbad from wed-fri 4pm to 7 pm and weekend 2pm-5pm.
Coronado Brewing Co.
A family owned brewery Coronado Brewing Co was established in 1996 by 2 brothers Ron and Rick Chapman.Pioneers of craft brewing, they found themselves in an industry of 1 of 5 in San Diego at that time. They worked with an original brewing system of 10-bbl brewhouse, (3) 10-bbl fermenters and (3) 10-bbl serving tanks.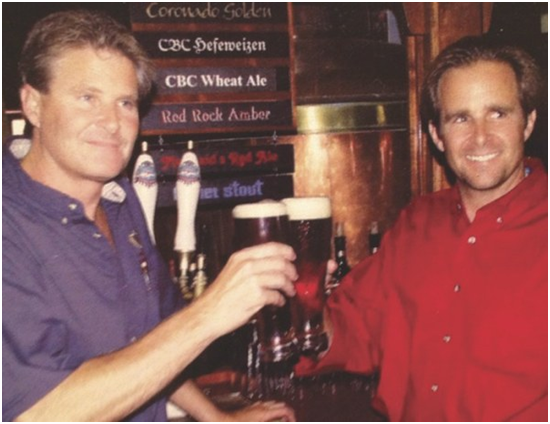 Opens Bay Park Tasting room 11am -8pm daily.
Image: Coronado brewing Co.
Groundswell Brewing Company
Established in November 2013, Groundswell Brewing Company focuses on high-quality, well-balanced beer with nuanced flavor.The beers are often lower in alcohol content to highlight flavors. This means any beer pairs well with food, and plays well with a San Diego lifestyle. It can be enjoyed playing sports, during a day at the beach, and with friends and family.
Open Grantville Tasting Room Hours Monday – Thursday: 1 – 10 PM Friday: 1-10:30 PM Saturday: 11 AM – 10:30 PM Sunday: 11 AM – 9 PM
Kilowatt Brewing
Kilowatt Brewing is a small batch brewery with a reputation for handcrafted, all natural, traditional brewing with unique ingredients. Located in the San Diego neighborhoods of Kearny Mesa and Ocean Beach, and in North County in Downtown Oceanside, Kilowatt handcrafts its beers in small 7 barrel batches under the close personal attention of our brewer
All locations are now open for tastings
Serpentine Cider
The name Serpentine comes from the fact that the two founders, Sean and Lish, are wildlife biologists. One day while surveying for desert tortoises in the Mojave desert and contemplating names for the cidery, Sean nearly stepped on a baby sidewinder. That sealed the name Serpentine Cider.Their cider is made from fresh-pressed apple juice, currently sourced from the Northwest.Added herbs, spices, other fruit juices and/or purees, or fresh fruit, when available, to make different ciders.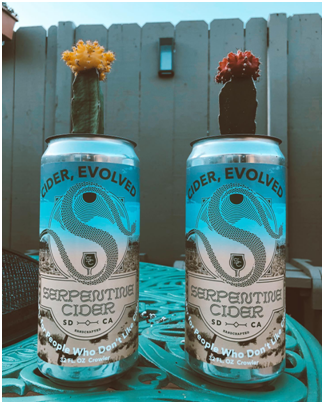 Opens Thursday 4-8pm Friday 4pm-10pm Saturday 12-10pm Sunday 12pm-6pm
Image: Serpentine Cider
Pariah Brewing Company
Pariah Brewing Company was conceptualized in 2010, founded in 2016 and opened for business on February 11, 2017.North Park, San Diego based production brewery specializing in highly unique and drinkable beers featuring a wide range of ingredients and techniques.
Opens Mon - Thur: 4pm- 9pm Friday: 3pm-12am S Sunday: 1pm - 8pm
Attitude Brewing Company
Attitude Brewing Co. is a family-friendly brewery & restaurant.They aim to give you the utmost Epic Attitudes in providing a happy & safe place for all. Especially your dogs in their outdoor enclosed patio.Their mission is to keep the culture alive and well here in Barrio Logan. To bring people together with their Phenomenal Attitudes.
Opens everyday 11 am-10pm
Evil Twin Brewing New York
Evil Twin Brewing was started up "nomadically" in 2010 by Jeppe Jarnit- Bjergso. In 2012, Jeppe and his family decided to make New York City their home and join the burgeoning local beer scene. In 2016, Jeppe was approached with the opportunity to finally root his ideas & dreams and Evil Twin Brewing NYC was born.
Open Tuesday-Thursday 2pm – 8pm,Friday-Sunday 12pm – 10pm
Golden triangle Brew Co.
The Golden Triangle is created by following Highway 87 from Great Falls through Fort Benton and on to Havre. Then west on Highway 2 to Shelby and back down Interstate 15 to complete the triangle. This area is known for its rich agricultural history and modern production of barley, wheat and other grains - making it ideal for our brewery to create one-of-a-kind Golden Triangle beers for your enjoyment.
Cold Spring Brewery
In early 2014, the HCSV Foundation Board of Trustees voted unanimously to pursue the development of a small brewery on the Village grounds with the name Cold Spring Brewery.To this end, and in keeping with the mission of the Historic Cold Spring Village, an 1804 three bay English-style Cape May County barn from Upper Township was purchased.New Jersey's FIRST non-profit brewery. Supports Historic Cold Spring Village, an open air living history museum.
Open Mon-Sat 12pm-8pm, Sunday 1pm-6pm.
Get rated by Quality, Value, and Packaging by the top trade buyers in the USA. Enter today and avail the early bird offer. Here is how to enter.