Disco Ninja IPA From The Revision Brewing Wins The Best Beer Award
16/04/2021 2020 USA Beer Ratings results are out. Disco Ninja IPA by Revision Brewing received the beer of the year award at the competition.
The 3rd edition of the USA Beer Ratings confirms that the craft beer movement continues to drive quality, packaging and value. The beer competition that took place in October in San Francisco is pleased to confirm Disco Ninja IPA from the Revision Brewing won the best beer award.
[[relatedPurchasesItems-29]]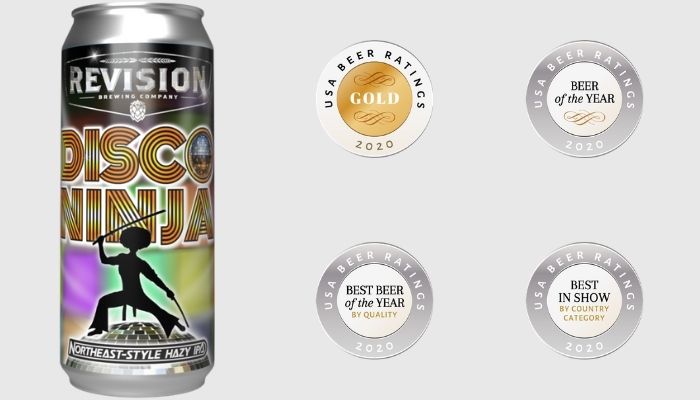 Disco Ninja - NE-Style Hazy India Pale Ale winning the beer of the year award by quality, value and package at 2020 USA Beer Ratings

The USA Beer Ratings looks to recognise, reward and help promote beer brands that have successfully been created to identify with and target a specific beer drinker. For any beer brand to earn its place on a retailer's shelf or a restaurant's beer list - and then vitally stay there - they need to be marketable and consumer driven and not just produced in the general hope it can find enough people willing to sell and buy it. That is why the USA Beer Ratings are different. It will single out and shine the spotlight on those beer brands that consumers really want to buy and have a clear market value for trade buyers.
This year's competition was the best as far as quality of beers entered, according to the judges.
"I judge beer internationally for several competitions and have rarely tasted such an incredible batch of beers with so few flaws. This wasn't an easy judging because of the plethora of quality beer and ciders. I commend the organizers for pivoting into an efficient safe virtual system this year as well. I can't wait to learn more about some of the breweries that entered." said Herlinda Heras CTA, one of the judges at this year's ratings.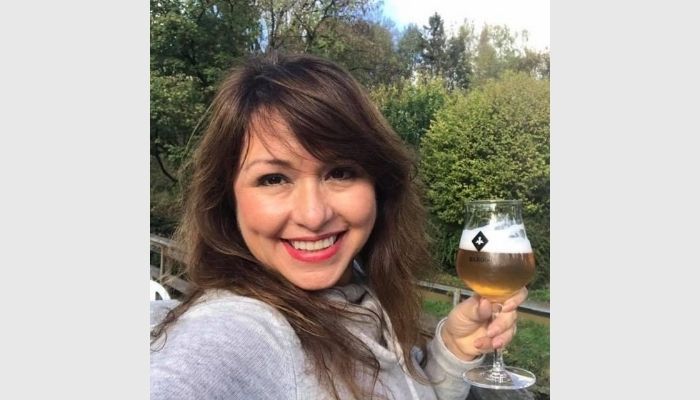 Herlinda Heras CTA
There were 17 gold winners, 59 silver winners and 34 bronze winners at this year's competition. Here are some of gold winners and special award winners:
● Beer of the year: Disco Ninja, Revision Brewing Company
● Brewery of the year: Revision Brewing Company
● Best Beer by Quality: Disco Ninja, Revision Brewing Company
● Best Beer by Value: Insane Rush, Bootstrap Brewing
● Best Beer by Packaging: Insane Rush, Bootstrap Brewing
● Best Beer from Belgium: Gulden Draak Brewmaster, Brouwerij Van Steenberge
● Best Beer from Germany: ABK Schwarz Lagerbier, Aktien Brewery of Kaufbeuren
● Best Beer from United Kingdom: Big Drop Pine Trail Pale Ale, Big Drop Brewing Co
About Revision Brewing
Revision Brewing was founded on the principle of having an evolutionary spirit. Add to this our respect for craft beer and the result is the quality you get with a Revision Brewing Company beer. In 2015, Jeremy left Knee Deep Brewing Company and forms Revision with four additional founders.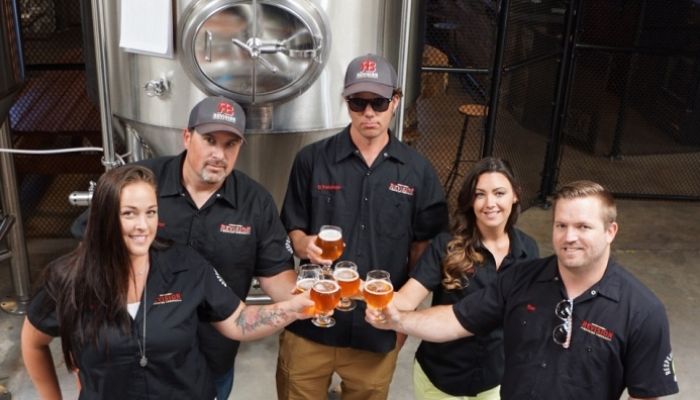 In 2016, Sparks, NV became the new home for Revision Brewing Company. Located just off the freeway in industrial Sparks, the building just needed a fresh coat of paint.
Revision Brewing Company is known for brewing mouth-watering hop-forward beers by the award-winning brewmaster Jeremy Warren and head brewer Jeb Taylor. Revision Brewing Company opened in March of 2017 and is located in Sparks, Nevada. With some serious momentum behind the beers, Revision produced 5,615 barrels of beer at the end of 2017 and the brewery projects to produce upwards of 20,000 barrels within the next few years. The brewery has also begun its barrel-aging program with plans to release creative barrel-aged beers that will bend the mind and tantalize the palate at the end of 2018.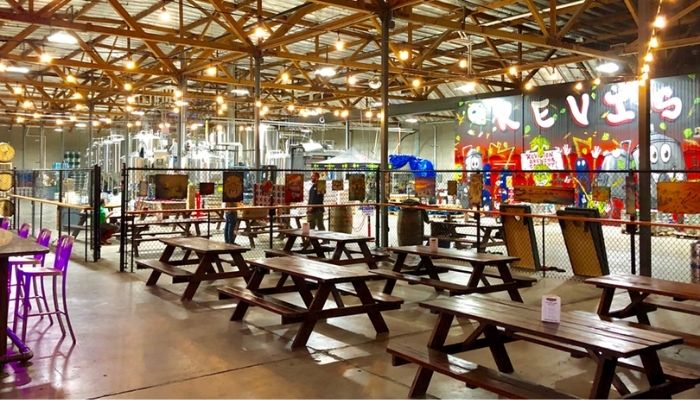 Revision Brewery and Tap Room
Revision Brewing Company's brewmaster and CEO hails from Knee Deep Brewing Company out of Auburn, CA, a company that he originally founded out of his garage in Sparks, Nevada. In July of 2015, Jeremy Warren (Founder and former Brewmaster of Knee Deep Brewing Company) decided to sell his shares of Knee Deep Brewing to his business partner and set out to start Revision Brewing Company where he could have total creative freedom.
To win a USA Beer Ratings award you will need to score highly in all three areas of our judging criteria. You might have an outstanding quality beer, but if the price and packaging is not right, you will not be recognized by the USA Beer Ratings.
Scoring system USA Beer Ratings score is decided on the following judging formula: Q (Quality Score) + Value Score (V) + Package Score (P) = USA Beer Ratings Score. A separate weighted score will be given for each of the three parts of the judging process. The scores will be calculated to give a final score out of 100 from which individual prizes will be awarded.
Quality Score: will be marked out of 100
Value Score: will be marked out of 100
Package Score: will be marked out of 100
Gold: to receive a Gold medal you need to score 90 or over. Silver: you need to score between 80-89. Bronze: you need to score between 70-79.
"Excellent wide range of categories offered. The width across all prominent beer producing regions around the world were also well represented. Equal geographic representation of styles was also noted and a welcome feature; American style ales brewed by european brewers, and vice versa, Continental european style ales and lagers brewed by American breweries. Very enjoyable to be introduced to a few brands and names that were not familiar to me" said Nathan Smith, judge at the 2020 USA Beer Ratings.
To view full results, please click here.
Get your beer brands rated by Quality, Value, and Packaging. Currently. Registration Ends On June 30, 2022. Enter your beers now!