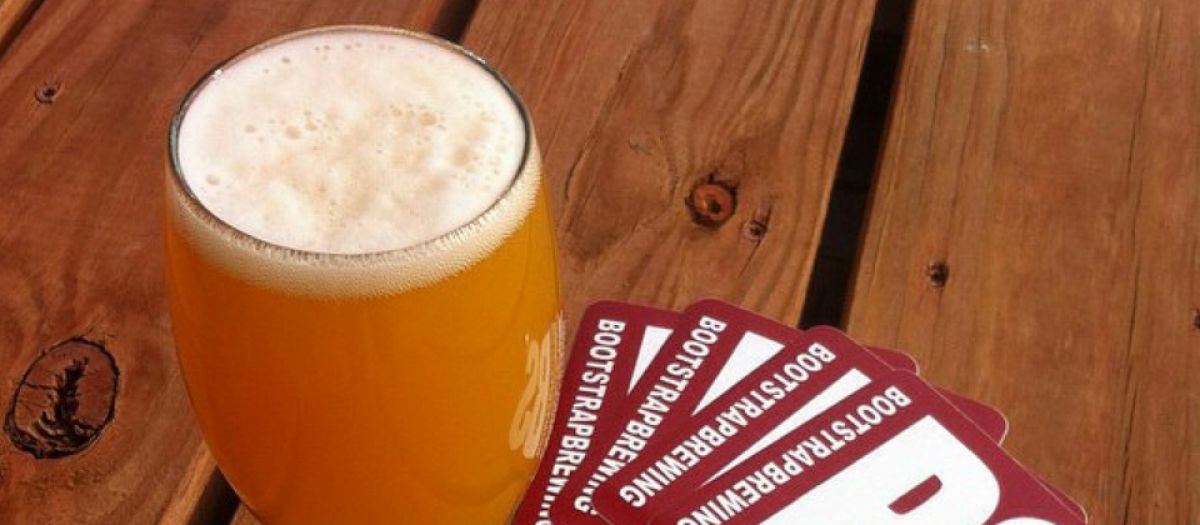 A Kickass Brewery in Colorado
19/07/2018 The goal is simple – they want to make really great beer and have a lot of fun. They also love to rock out and their beer enjoys the best classic rock 24 hours a day which is why it's so happy and delicious!
Bootstrap Brewing is an independent craft brewery in Boulder County Colorado. They got taprooms and production facilities in Niwot and Longmont. At both locations, you'll find them diligently brewing their award-winning, fresh, delicious, craft beer which they supply to some of the best restaurants and liquor stores along the front range and western slope.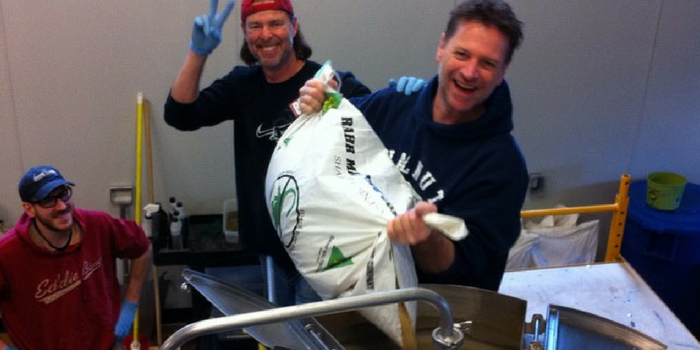 Leslie and Steve Kaczeus, they both left the high-tech industry to follow their dream of creating an adventurous craft brewery dedicated to producing a wide range of high-quality ales and lagers.
Steve is a Mechanical Engineer and Program Manager by training and was an avid home brewer for many years. He graduated from the American Brewer's Guild in the summer of 2011. Leslie's background is in marketing. They are the sole owners with no partners or investors.
The Brews
Insane Rush: A perfect balance of malts and five different hops give this India Pale Ale its edge. The unique blend of citrus and pine aroma and flavour makes it a very drinkable IPA. Perfect for craft enthusiasts looking for a little more cowbell…
Stick's Pale Ale: A nice, citrusy American Pale Ale dry hopped with Mosaic hops for a smooth, delicious finish.
Chillax Pineapple Gold: A delicious Golden Ale infused with real pineapple that gives it a tangy, sweet, subtle taste of the tropics. A great, light refreshing beverage all year round.
Wreak Havoc Imperial Red: A delicious, smooth, massively hopped Imperial Red Ale. 7 hop additions and the perfect mix of malts give this beer its unique flavour and aroma.
1956 Golden Ale: This crisp, dry Golden ale is their lightest most drinkable beer balancing a light pilsener malt body with mild, pleasant German hop aroma. This beer is named after the 1956 Hungarian Revolution in tribute to the young freedom fighters that stood against the communists occupying their country.
Cabana Boy: This Vienna Lager style is a moderate strength Amber Lager with soft, smooth, slightly bready malt profile with moderate bitterness from German hops. They love to call this one their beach lager because, why not – isn't that more fun?
Flagstaff: Named after one of Boulder's front-range mountain peaks, this amber beer combines a blend of malts from light to dark along with various Cascade hop additions to make a fresh, crisp, hoppy beer.
Boomer: This American Brown Ale is influenced by the combination of English hops and yeast along with oats, honey and chocolate malts to produce a unique, malty beer that is smooth to drink.
Worthog: Brewed in the traditions of a Foreign Extra Stout, this ale combines dark malts which release hints of roasted barley and chocolate flavours and aroma. It's dry and crisp with medium hop bitterness.
Backfire: A wonderful blend of their golden ale infused with chilis makes it one of the spiciest along the front range. This striking chilli beer goes great with anything. If you like spicy, this one's for you. Too spicy for you? Try it with a splash of tomato juice – yummmm! Official beverage of the painting pirates.
Red Beerd: Brewed with roasted barley and chocolate that give it its deep red colour, this red ale has a very low hop influence in aroma, flavour and bitterness which allows the roasty malt and toasty character to shine through.
Bootstrap Black IPA: Brewed with a bitterless black malt that gives it a deep black colour, this Black IPA has a nice balance between malt and hops. 6 different hops are used throughout the brewing process along with a big dry hop that gives this beer a great bitter, flavour and aroma finish.
Taheati Wheati: A delicious American Wheat infused with tart passionfruit up front and a hint of heat on the back. Not gluten-reduced.
LushPuppy: Citrusy, cloudy, wonderful, succulent in a glass! LushPuppy is made with massive amounts of hops added at the end of the kettle boil and dry hopped in the fermenter to give this beer a great tropical, citrusy flavour and aroma. Not gluten-reduced.
Oktoberfestbier: An amazing Märzen lager always out in time for the first day of Oktoberfest – Prost!!!!!
Schwarzbier: This German black lager is light and delicious. Close your eyes and imagine strolling through the Black Forest.
Skittish Ale: This Wee Heavy brewed with Scottish malts and yeast and East Kent Goldings hops from the U.K. provides a rich, malty flavour with a slightly sweet finish. Slainte!
Get rated by Quality, Value, and Packaging by the top trade buyers in the USA. Enter today and avail the early bird offer. Here is how to enter.