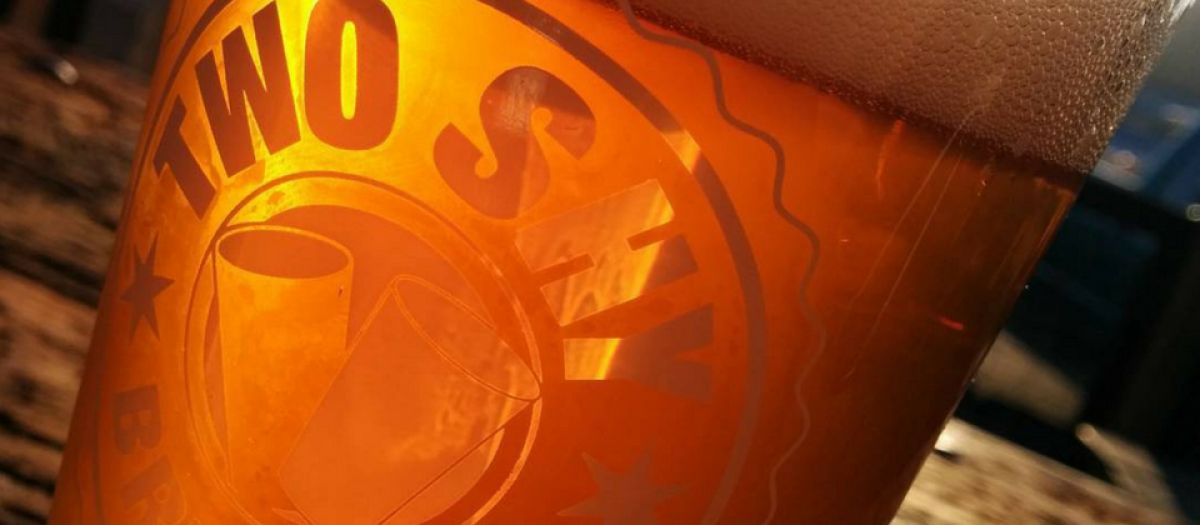 What's in a name?
26/07/2018 They brew craft beer for people who love beer
Back in their homebrew days, Lyle and brew-buddy Paul Singleton would make a 5-gallon batch that they had hoped would amount to 2 cases of 22 oz bottles. As luck would have it, they would always come up just two bottles short of their goal. Almost every time they would say to each other, "we're two shy again!" Two Shy sort of stuck as an unofficial name.
Later on, two of their friends (Paul and Erik) who began brewing with them left for other ventures. Missing them, they felt they were Two Shy of their original brew crew.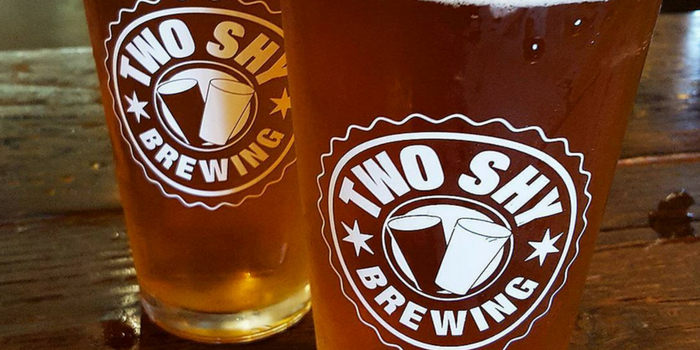 Now they feel that the name fits and it's an allegory of life. Sometimes life doesn't turn out exactly as you had planned, but coming up Two Shy is still pretty great.
Ella Pilsner: Named after their daughter, this Czech/German-style Pilsner is surprisingly crisp, dry and clean tasting. A heritage beer that culminated from tasting over 65 authentic Pilsners throughout their travels in Germany.
Deja Vu Lager: This pre-prohibition style 'Roseburger export' beer was once feared lost forever. Resurrected from the past with historically accurate ingredients once locally available. Deja Vu pays homage to the true Roseburg Western Style Lager from the 1890's.
Everything is Awesome Pale Ale: This local favourite; a pale ale, tastes like a sunny day. Slight sweetness balanced with just a hint of rye and hops. If you are new to craft beer you'll find this easy drinking, refreshing beer is a great place to start.
Treble Clef Hef: An American hefeweizen brewed with Wakatu hops leads to an exotic lemon hop flavour with a smooth finish. This beer is light and refreshing. The perfect beer for a warm summer evening by the pool!
Dead On Amber: A perfect American Amber! Malty and mildly roasted with a nice hop profile. This balanced amber is literally dead on.
Hoptress Pale Ale: Smooth and hop forward, this seductive pale ale will thrill you and have you coming back for more.
Umpqua Trail ISA: Inspired by the beautiful North Umpqua trail; this India Session Ale is like a hike in a glass. Tastes of earthy sugar pine goodness!
Influence IPA: A Northwest style IPA with a perfect citrus aroma. Balanced with bitterness and hop flavour. Finishes beautifully!
Ignition Double IPA: A bold deep Imperial IPA with strong floral nose balanced with a sweet, light citrus finish.
Reformation Red: This Irish Red Ale nods at roasted barley and winks at hop and caramel. A truly refreshing beer for any day of the week.
Cherry Shyson: Complex Saison aged in neutral Cab. Sauv. and Bourbon barrels with 50 pounds of bing cherries. Brett Tart but not sour and a clean finish.
Scottish Warrior Ale: Bold and balanced deep caramel, this WEE Heavy Scottish Ale presents with a kick! Barrel aged in Ottis Weber Wheat Whiskey barrels from Oregon Spirits Distillery; Smooth and delicious.
Mt Baily Cream Porter: The slow-sippers delight! This rich, milk sugar chocolate cream porter will remind you of a cosy log cabin next to a lake.
Oregon Rebel Stout: This Russian Imperial Stout abounds with hints of bourbon and roasted coffee bean. Aged in bourbon barrels from Oregon Spirit Distillers.
Umpqua Reaper CDA: Love hops but tends to lean towards the dark side? This wicked Cascadian dark ale will delight your palate with hoppy malted earth - Seasonally available.
Chocolate Mint Stout: Is your favourite girl scout cookie thin mints? Then you will love this stout! Deep chocolate with refreshing mint resides in this very adult beverage.
Get rated by Quality, Value, and Packaging by the top trade buyers in the USA. Enter today and avail the early bird offer. Here is how to enter.