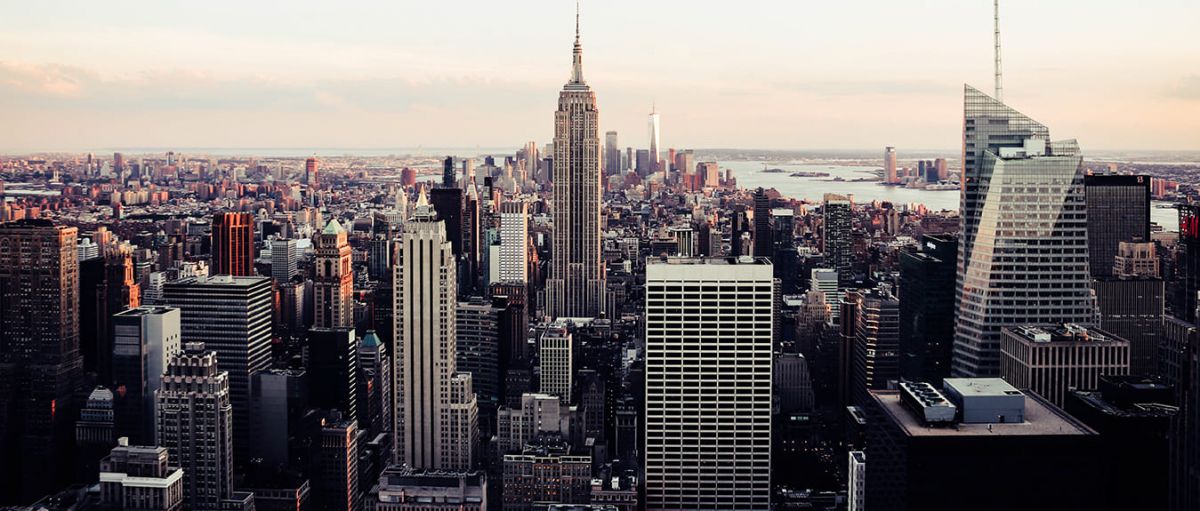 Must Visit Craft Breweries In New York
14/05/2020 Wandering around New York in the mood for a beer? Here are 6 must visit craft breweries for when you're in New York
"Life is too short to drink bad beer", and we can't disagree with that. Now, what's better than beer? Drinking beer in New York. Chilled beer is one that everyone enjoys (and if you don't, then what are you doing?).
Now you can obviously walk into a Tesco's or Walmart and pull a can of beer out of the fridge, or maybe a six-pack off the racks - but the pleasure of sitting on a barstool and enjoying a beer at a craft brewery is an experience that you shouldn't miss out on.
So now that you're in New York, and you're done doing everything you needed to do - all you want to do is sit and enjoy a cold beer. Where do you go? Please, please don't take a six-pack and unwind at home. You can do that anywhere, anytime, any day. It's time to do a little craft brewery exploration, or maybe craft brewery hopping if you're up for it?
And we're here to help you out with exactly where you should go, so you don't waste time on your Yelp and Zagat guides looking for the perfect place. We've got it all right here for you. Here are 6 Must-Visit Craft Breweries In New York.
The Jeffrey Craft Beer & Bites
Located on East 60th Street, under the Queensboro Bridge, The Jeffrey is known to be a bespoke craft beer and cocktail bar. The beer and cocktail bar has a custom-built draft system, which pours 29 rotating, hard to find international and local brews, with temperature and pressure precision. And the cherry on top, The Jeffrey also has a beer garden outback.
Brooklyn Brewery
Finding its spot on our must-visit craft breweries in New York is Brooklyn Brewery. The Williamsburg located microbrewery is known for its tasting and tours, which show visitors and beer lovers the entire beer-making process. The best part? Brooklyn Brewery is an active supporter of the arts. From the very beginning, Co-Founder Steve Hindy looked over the traditional ways of marketing and went with the idea of donating beer to small theatres, art galleries, performers, museums, advocacy groups and more, helping to make their work and events something special while introducing our beer to people in an exciting place.
Threes Brewing
Known for crafting beer that fits everyone's taste, Threes Brewing focuses on lager, hop-forward American ales, and mixed cultured beers. There's something for everyone down there. Along with its taproom where you can enjoy a pint, the Brooklyn based brewery also sells beer to over 150 bars, shops, and restaurants across New York state. Oh, and the best part? They deliver to your doorstep too!
Big Alice Brewing
Grabbing a spot on our must-visit craft breweries in New York list is this Long Island located brewery. Big Alice started in 2013 and started with brewing one-off bottle flavoured batches with their 10-gallon pilot system - which they sold on-premise through their CSB membership programme. Since 2013, they've opened up a taproom, grown their brewing capacity, and now distribute across Long Island, greater New York, Massachusetts, and Rhode Island. In 2019. Big Alice opened their Barrel Room, which is a barrel-ageing facility located in Industry City, Brooklyn.
Bridge and Tunnel Brewery
Located in Ridgewood, Queens, Bridge and Tunnel Brewery is a family-owned craft beer brewery. Rich Castagna started Bridge and Tunnel as a 1.5 barrel nano brewery from a 1 car garage in Maspeth Queens NY at an undisclosed backyard location. And now, their taproom is open 5 days a week with 16 ready-to-pour taps to select from.
Other half Brewing
Other Half Brewing was founded by Sam Richardson, Matt Monahan, and Andrew Burman in 2014 with a vision 'to create beers that they wanted to drink from a company that they wanted to be a part of'. The brewery has two locations in New York - one in Brooklyn, and the other in Rochester. Their aim was to build a passionate team that brewed great beers in the state of New York.
So, the next time you're in New York *plays New York State of Mind by Billy Joel*, or if you live there and are in the mood for a beer, keep these craft breweries in mind, and we're sure you'll love them as much as we do.
Get rated by Quality, Value, and Packaging by the top trade buyers in the USA. Enter today and avail the early bird offer. Here is how to enter.