The Biggest and Most Profitable Breweries Worldwide.
17/08/2022 The top largest beer companies in the world continue to rule the market as the global beer market develops into a booming sector.
You may have heard Benjamin Franklin's oft-misquoted statement, "Beer is proof that God loves us and wants us to be happy." Even though the cherished Founding Fathers ever really said these words does not mean that sentiments aren't true. All throughout the world, beer is adored.
One of the oldest prepared beverages in human history is beer. Hard evidence indicates that it existed at least 5,000 years ago among the Sumerians of ancient Mesopotamia, yet it is impossible to determine the exact date of its creation. For our benefit, things have improved considerably during the last few millennia. Beer is the third-most common drink in the world, behind water and tea, and the most extensively consumed alcoholic beverage worldwide.
[[relatedPurchasesItems-43]]
You have undoubtedly observed the unrelenting growth of the global beer movement. While making a great beer is definitely an art, it is by no means rocket science. Some industry giants have maintained a firm grip on the market, but many incredible breweries have recently popped up in quite surprising locations. And believe us when we say that their beers are just fantastic.
Here are some of the top breweries you should know about if you are a true beer buff.
Anheuser-Busch InBev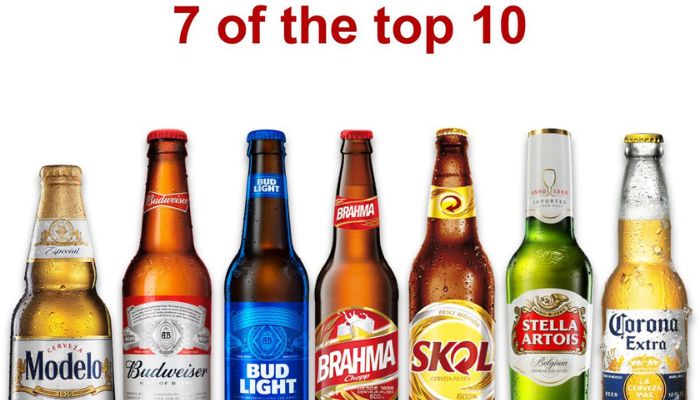 Image Source- AB InBev
HQ- Belgium
AB InBev was established in 1977 as a holding corporation, although its brewing roots go back six centuries to the creation of Leffe by Belgian monks in the eighth century. With more than 500 beer brands and a network of 600 company-owned distributors and wholesalers, AB InBev currently has the most valued portfolio of beer brands globally.
This Goliath of the beer industry sells one of every four beers that are consumed globally and generates more than twice as much beer as its closest rival, Heineken. Along with the company's popular brands Budweiser and Bud Light, its beer portfolio also features numerous regional brands (Aguila, Brahma, Cass), international brands Beck's, Hoegaarden, Stella Artois, and Corona, as well as a growing premium selection of specialty/craft beers such as Leffe and Camden Hells.
Heineken Holding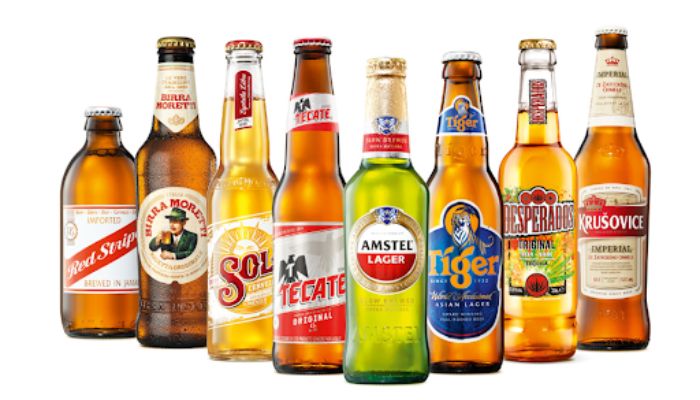 Image Source- Heineken
HQ- Netherlands
The famed Amsterdam brewer Heineken, which is thought to be the biggest beer firm in Europe, has been producing beer for 150 years and is often regarded as the most iconic in the world. Along the way, Heineken has won countless awards, including the prestigious Grand Prix in 1889.
The corporation runs more than 160 breweries across 70 nations and exports more than 300 brands to about 190 countries. The Group's internationally recognized brands include Amstel, Sol, Tiger, Birra Moretti, and Edelweiss, and its namesake flagship brand Heineken, which is exported to 84 markets and is a market leader in many Central and South American nations. Meanwhile, its portfolio of regional brands includes the Jamaican brand Red Stripe, which is well-known in the US, Kingfisher in India, and Portugal's highest-selling beer Sagres.
Molson Coors Brewing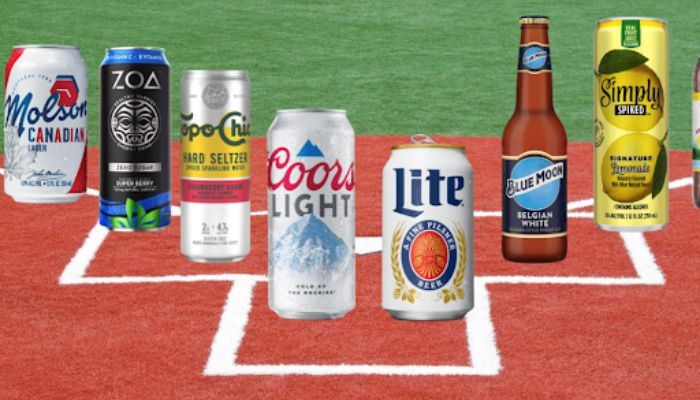 Image Source- Molson Coors Brewing
HQ- Chicago, Illinois, USA
The merger of Molson and Coors in 2005 created the second-largest beer firmly in the US and the fifth-largest globally. Molson is the oldest brewery in North America, having been founded in Canada in 1786, and Coors was founded in Colorado in 1873. The business now runs 42 breweries and has 15 brand families with more than 90 strategic and partner brands that sell beers in 100 countries.
The brewer's top seller, Coors Light, is the fourth largest selling beer in the US, while Molson Canadian and Carling are top sellers in Canada and the UK, respectively. Coors Light is particularly profitable in Canada and Europe through subsidiaries. Foster's, Miller, Blue Moon, and Leinenkugels are some of its other prominent brands. The company is also making significant investments in the craft beer and cider markets as well as in the growth of its "beyond beer" category, which now includes hard seltzers, premium spirits, and ready-to-drink products.
Yanjing Brewery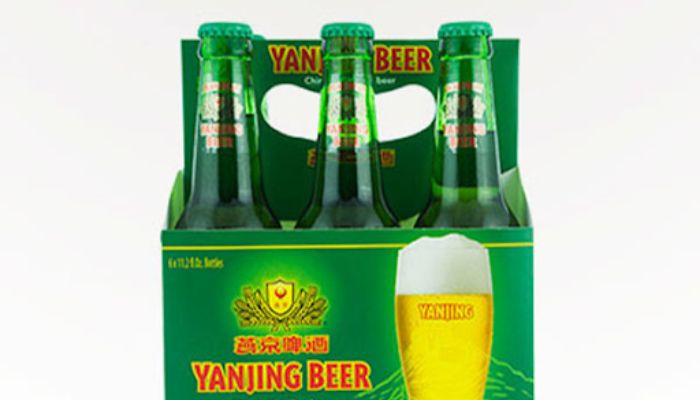 Image Source- Yanjing Brewery
HQ- Beijing, China
Yanjing Brewery, which takes its name from a historic city in modern Beijing, is the fourth-largest Chinese beer producer in terms of beer sales and has been producing its signature Yanjing Beer since the brewery's establishment in 1980. The brewery is now a subsidiary of Beijing Enterprises Holdings Ltd. and is one of the biggest in Asia. It produces several different beer brands, including Yanjing, which accounts for almost three-quarters of the brewery's sales. It also offers brands like Liquan, Huiguan, and Xuelu to its customers.
The brewery exports its trademark beer across Asia and into Canada, though its brews are most well-known in China. The award-winning Yanjing, also known as Beijing Beer and frequently referred to as the "taste of China" due to its widespread consumption. It is brewed using spring water from Beijing's YanShan Mountain and is available in a variety of flavors, including premium, black, draft, lemon, and pure draft ice beer.
Asahi Group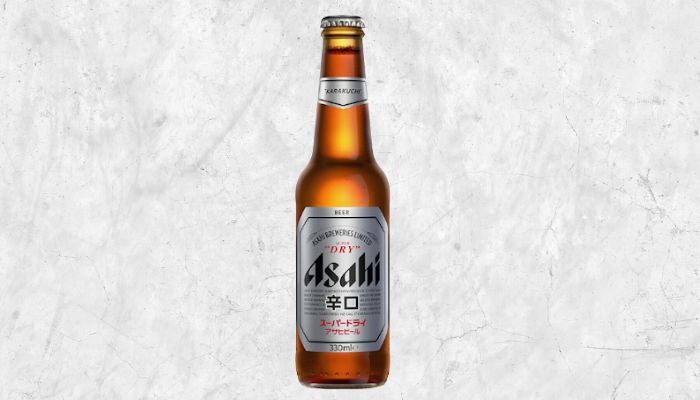 Image Source- Asahi Group
HQ- Tokyo, Japan
Famed beer Asahi was created in 1892, but its origins can be traced back to 1889 and the Osaka Beer Brewing Company. The following year, it won the Grand Prix award at the Chicago World's Fair and achieved a number of firsts for beer, including Japan's first bottled "draft" beer (1900) and first canned beer (1958). Asahi Breweries, a global F&B company that was founded in 1949 and is now a part of Asahi Group Holdings, did not start mass producing Asahi beer until 1966.
With the biggest home market share in the beer sector today and the largest sales volume in Japan, Asahi Breweries is best known for its namesake brand Asahi, which is available in a variety of styles, from Dry Zero to zero-carb Style Free. Asahi created the first "dry" beer in history, Asahi Super Dry, in 1987. This highly carbonated rice lager had rapid sales, putting Asahi in the top spot among Japanese breweries.
Carlsberg Group
Image Source- Carlsberg Group
HQ- Copenhagen, Denmark
Since its founding in 1847, Carlsberg has been at the frontline of beer-making innovation, from its discovery of yeast purification in 1883 and invention of the pH scale in 1909 to its most recent innovations in the packaging (plastic-free Snap Pack) and taste (caps that remove oxygen to make the beer taste fresher for longer). Carlsberg is famous for its catchphrase "probably the best beer in the world," which it refreshingly rebranded to "probably not the best beer in the world" in 2019. Today, the Group provides 140 beer brands, including the famous Carlsberg brand, which was developed by the founder's son "Carl" in the categories of core, craft/specialty, and alcohol-free.
The company is also well-known for its craft brands French 1664 Blanc and Grimbergen, along with Carlsberg, Tuborg, Kronenbourg, and Special Brew, which was developed in 1950 to honor Winston Churchill's visit to Denmark. It also has significant regional brands like Ringnes from Norway, Wusu from China, and Baltika, the most popular beer in Russia.
Anadolu Efes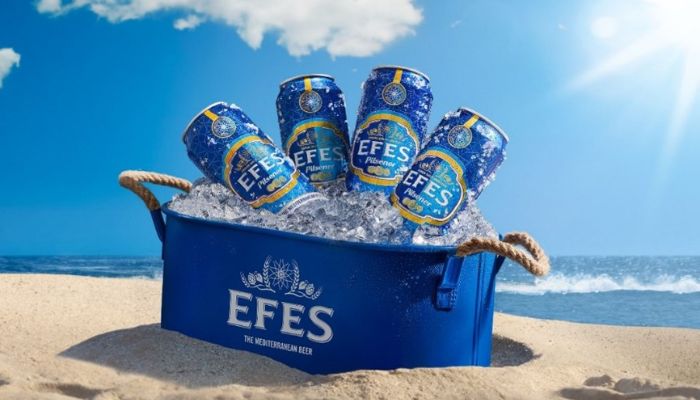 HQ- Turkey
Anadolu Efes was established in 1969 with the union of two breweries with headquarters in Turkey, and the same year it launched its first beer brand, Efes Pilsen. The firm expanded globally in the 1990s, creating its international subsidiary EBI in The Netherlands. It was known for promoting Turkey's beer culture in the 1970s and 1980s by releasing various varieties of its well-known Efes beer brand and reviving Turkey's oldest beer brand, Bomonti.
With a 55 percent market share in Turkey, it continues to be the market leader in that country, but two-thirds of its sales are from international areas. The organization has a 29% market share in Jordan and Russia, along with 5 percent in Pakistan and 46 percent in Kazakhstan. The company has also accumulated a significant number of acquisitions over the years, including Russia's largest beermaker (KV Group), Georgia's top brewer Lomisi Ltd. It currently has 100 beer brands distributed to 70 countries, 21 breweries across six countries, five malteries, and 100 malt facilities.
BGI/Groupe Castle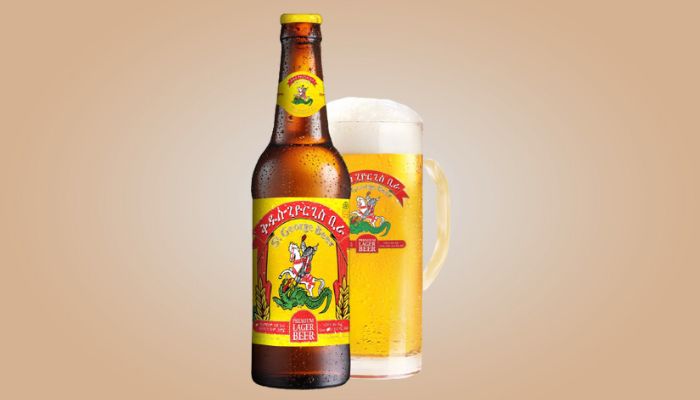 Image Source- BGI
HQ- France/Ethiopia
The family-run French corporation Groupe Castel, which was founded in 1949 by Pierre Castel and is known for being the largest French wine producer, entered the beer market in 1990 when it bought the African beer company Brasseries et Glacieres Internationales (BGI). BGI, which has its headquarters in Addis Abeba, Ethiopia, is a leader in the utilization of ingredients and techniques for producing beer recipes unique to tropical regions. BGI has five breweries and 22 distributors globally and exports its brands to more than 50 countries.
The oldest beer brand in Ethiopia, St. George, is the group's top brand. Other brands include Castel, which was acquired, and Doppel, which was recently introduced.
The above-mentioned companies are currently the world's biggest and most profitable breweries. The list is incomplete, though, as other successful businesses exist. They include the Japanese brewer Kirin, the Chinese brewer China Res Snow Brewery, and the French brewer Groupe Castel.
Most of these businesses credit their success to consistently using high-quality ingredients. In addition, incorporating technology into the production process and expanding their product line have both made a significant contribution to their success and helped them to offer their customers the best beers.
Header Image: AB InBev
Written By Aparna Dutta, Beverage Trade Network
Get rated by Quality, Value, and Packaging by the top trade buyers in the USA. Enter today and avail the early bird offer. Here is how to enter.