7 Craft Breweries You Must Visit When In San Francisco
18/02/2020 Fancy a beer in San Francisco? Here are 7 craft breweries you must visit when searching for the pint in the bay area.
With summer dawning upon us, it's getting warmer - and let's be honest, San Francisco is always a little on the warmer side and you're almost always craving a chilled pint and a pub to enjoy your pint in.
Craft beer trends are popping up across the country, and a lot of people are looking for the right craft breweries to try. Here's a rundown of 7 craft breweries you must visit when in San Francisco
Anchor Brewing Company
Known as America's first and oldest craft brewery, the rich history of Anchor Brewing can be traced all the way back to the California gold rush, when German brewer Gottlieb Brekle arrived in San Francisco with his family. The brewery offers historic walking tours of the building followed by a tasting session.
History of Anchor Brewing Company
Beers at Anchor Brewing are handmade from an all-malt mash in a traditional copper brewhouse. The process combines the time-honored art of classical craft brewing with carefully applied, state-of-the-art modern methods. Amongst the plethora of beers they offer, their Christmas Ale is one that consumers jump towards every year.
Magnolia Brewing Co.
Currently located on 1398 Haight Street, Magnolia Brewing Co. started in 1997 as a neighborhood brewpub in San Francisco's Haight-Ashbury district on the eastern edge of Golden Gate Park. One of Magnolia's mottoes has always been "Taking it Further," which shows the spirit of a never-ending search—for the best of the old, the invention of the new, and the expansion of expectation.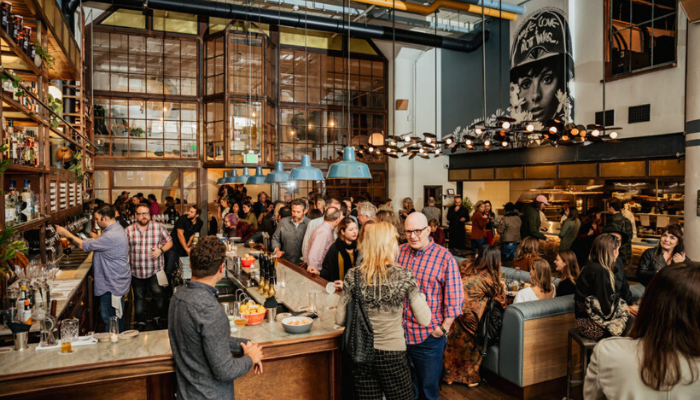 What used to be a corner hangout spot has now turned into a gourmet gastropub. Along with its 23 year old location on Haight Street, Magnolia also has a larger location in Dogpatch, which was opened in 2013 with a 30-barrel brewery.
21st Amendment Brewery
21st Amendment Brewery was founded in 2000, by Nico Freccia and Shaun O'Sullivan in San Francisco's historic South Park neighborhood. The brewpub is now located in the heart of the new city center, just south of the financial district and two blocks from the San Francisco Giants baseball park.
In addition to rotating taps of multiple award-winning hand-crafted house beers, the 21st Amendment has been voted "Best Brewpub", "Best Burger" and "Best Happy Hour" by the San Francisco press.
Standard Deviant Brewing
Before finding its perfect location on 14th St, Standard Deviant Brewing was housed in a former auto-body shop behind a retractable garage door, and since then has been a crowd favorite. The brewery is perfect for those looking to wind down and enjoy a pint.
Standard Deviant sports board-games, pinball machines, occasional food trucks, and comfortable tables perfect for families who stop by with their kids, and did we mention that it's dog-friendly?
Black Hammer Brewing
Another dog-friendly brewery on our list of 7 breweries you must visit when in San Francisco, Black Hammer Brewing is the perfect taproom to lay back and enjoy with your friends, family, or your little pooches. The head brewer Jim Furman focuses on American IPAs and some classic German styles like pilsners and bocks.
To top it all off, you can also reserve the loft-style brewery for your own events and enjoy your space and some great beer.
Barrel Head Brewhouse
With its vast range of happy hour menu, Barrel Head Brewhouse is like the gourmet king of all craft breweries. The brewery's house brews change seasonally and are said to be a fan favorite all year long. Along with that, there's also a full bar where you can build your own drinks, as well as enjoy brunch and dinner. Located on Fulton St, the ambiance of this one story brewery will definitely leave you tapping your toes and keep you coming back for more.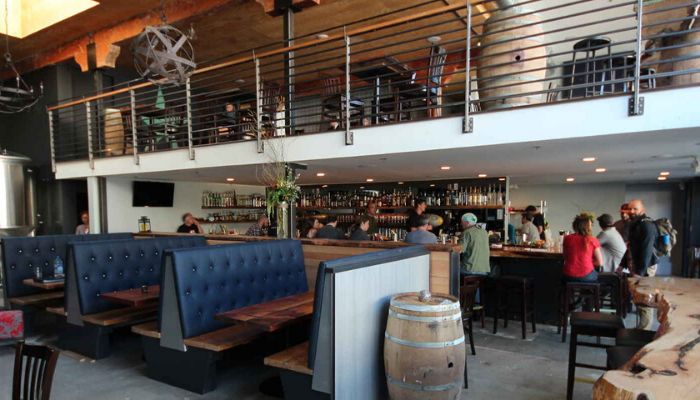 Barebottle Brewing Co.
Barebottle Brewing Company was co-founded by Lester Koga, Michael Seitz, and Ben Sterling, three friends and former classmates at Cornell Business School in Ithaca, NY. After moving from Ithaca to the Bay Area in 2007, the three began homebrewing, became certified beer judges, and began winning medals at homebrewing competitions. Barebottle brews innovative beers inspired by the San Francisco Bay Area using local ingredients wherever possible, and partners with local homebrewing groups to develop new beers using a competitive method.
Their philosophy is such;
1. Use the things that inspire us every day from the Bay Area as the foundation for each new beer we make.
2. Inspire our merry band of super talented brewing comrades ( head brewer, the founders, and the Bay Areas best homebrewers) to create new beers.
3. Just like in regular competitions, we pilot brew a select group of beer finalists and ask the public to vote for their favorite. may the best beer always win.
So the next time you find yourself craving a pint in San Francisco, you have a bunch of options to choose from.
Header Image Credit: Barrel Head Brewhouse