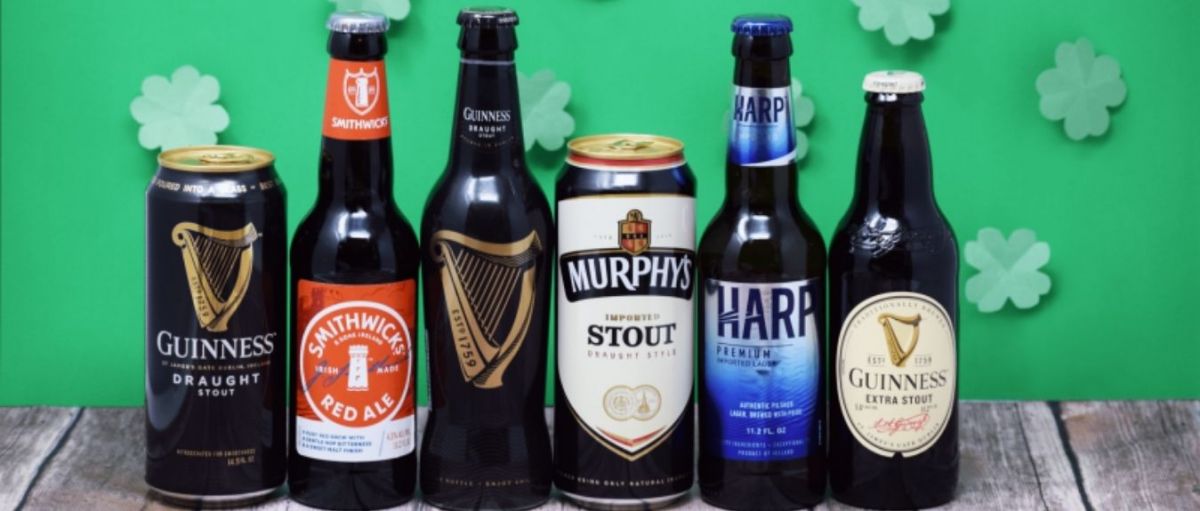 Celebrate St. Patrick's Day With These Top Ten Irish Beers
17/03/2022 St. Patrick's Day is here! To celebrate this drunkest holiday, we have created a list of some of the best Irish beers which should be on your list.
Irish beer has always been associated with St. Patrick's Day. The tradition of drinking green beer on this day has been there for years. St. Patrick's Day is celebrated to honor Saint Patrick on his death anniversary. For some people, it is just a holiday to drink beer and spirits, but for some, it holds a traditional significance. Have you ever wondered, why do we drink beer on St. Patrick's Day? Many stories describe the association of drinking on St. Patrick's Day, but the tradition of drinking gained popularity when the Lent food and alcohol restrictions were temporarily removed to honor Saint Patrick with a big feast held by the Christians. Slowly over the years, this became a tradition and drinking became synonymous with the celebration. With a favorable climate to grow barley, Ireland produces some of the best beers in the world. Most of the Irish beers are on the darker side of the spectrum, made with highly roasted barley and less hoppy, giving it a distinctive taste and texture. From top players in the Irish brewing market to small alehouses, we have created a list of some of the best Irish beers which you should be drinking this St. Patrick's Day.
Guinness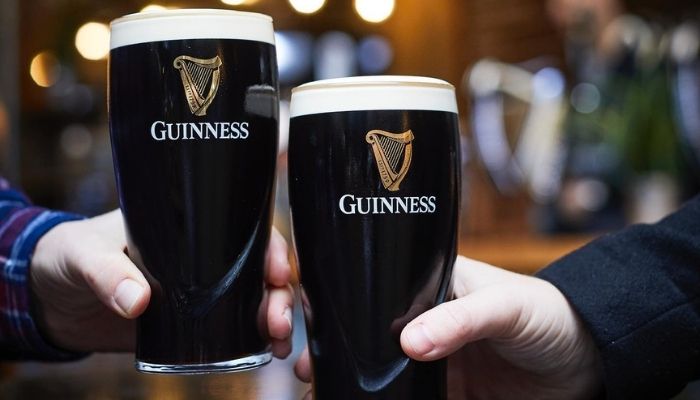 Source: Instagram / Guinness
Starting off the list with the granddaddy of all Irish beers, Guinness was established in 1759 and currently is one of the most widely known Irish beers in the world owned by Diageo. Guinness is undoubtedly one of the best Irish beers in the world and the best-selling alcoholic beverage in Ireland with over a quarter of sales in the beer market. With a rich history and being consumed all over the world every day, Guinness continues to experiment and innovate, creating some of the best flavors. From a special two-part pouring method for a perfect pint to pouring the beer over a scoop of ice cream, Guinness had developed some of the unique ways of beer consumption over time. Currently, it comes with a wide range of portfolios containing international and craft beers, with Guinness Draught and Original being loved internationally. What can be better than celebrating St Patrick's Day with a pint of Guinness in hand?
Beamish Irish Stout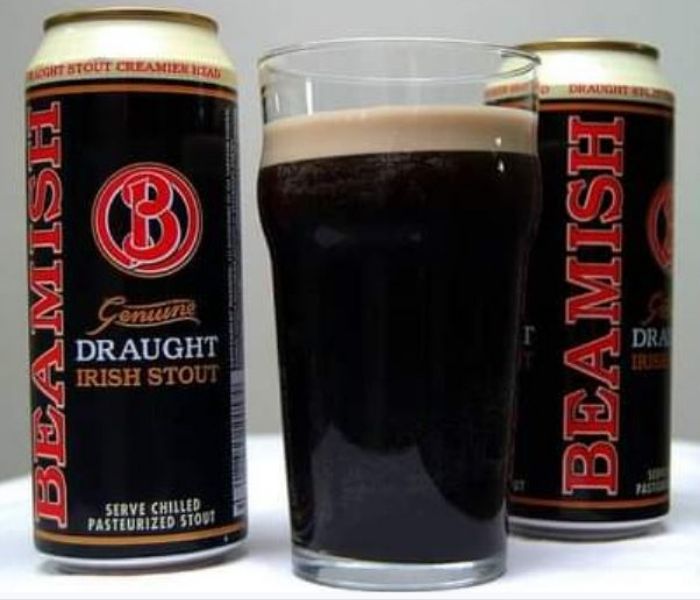 Source: Facebook / Beamish Irish Stout
Founded in 1792 by two merchants William Beamish and William Crawford, the classic Stout Beamish is brewed in the heart of Cork city. Beamish has a rich history of stout making and is a prime player in popularizing the whole Irish stout craze in the world. Currently owned by Heineken International, Beamish is internationally recognized for its flavor and texture. It has a rich roasted malt flavor, subtle oaky undertone with notes of coffee and dark chocolate. It has a dark thick creamy head with microbubbles bursting with flavors, making it a genuine stout.
[[relatedPurchasesItems-43]]
Harp Lager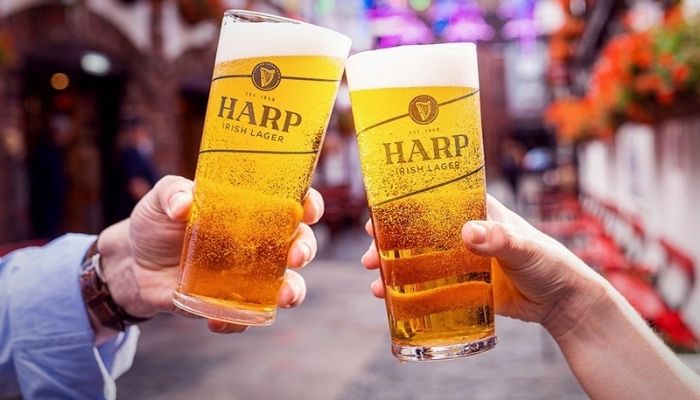 Source: Instagram / Harp Lager
This continental lager is distinguished with its pilsner style, refreshing, light, crisp, and slightly hoppy flavors. It was first bottled by Guinness in 1959, responding to the continued lager trend among drinkers in Ireland and Britain. Harp has considered one of the best in Ireland before Stout's popularity picked up. Currently owned by Diageo, brewed in Dublin, it is one of the leading Irish lager brands. With some legendary marketing strategies and amazing ads, Harp has gained popularity over time. Best served cold, it serves great flavors when poured cold from the tap. It is a true showstopper when it comes to a summer evening party, essay sipping lager with light, hoppy, not too bitter flavors, Harp is a perfect value for money.
Murphy's Irish Stout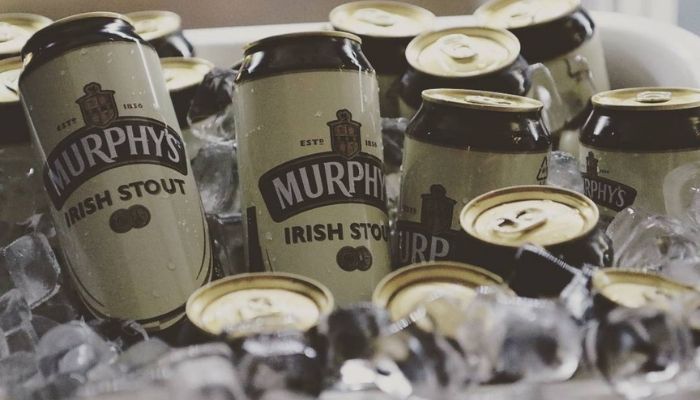 Source: Instagram / Murphy's Korea
Owned by Heineken International, Murphy's is a dark rich stout brewed at the Murphy's Brewery in Cork, Ireland, since 1856. Being a local stout beer for a long time, Murphy's popularity skyrocketed with international advertisement and expansion in distribution, after it was acquired by Heineken. The rich flavors and creamy texture of Murphy's is almost like dessert with the characteristics of the beer. It is known for its unique taste of coffee, milk chocolate, and caramel with a medium finish, less bitterness, and lighter body than most of the stouts, making it a perfect drink for new stout drinkers. The smooth appearance and texture of this rich stout are due to the incorporated nitrogen which gives a smooth drinking experience.
Eight Degrees Brewing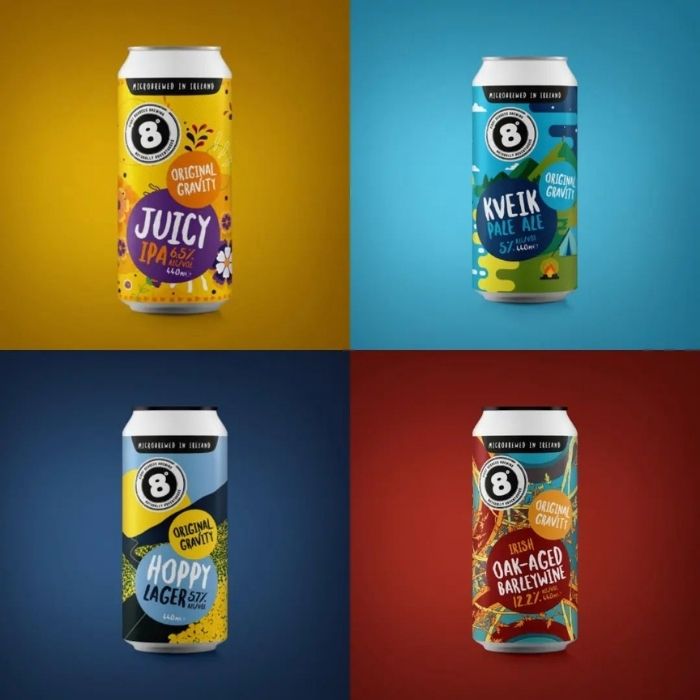 Source: Instagram / Eight Degrees Brewing
Located in Mitchelstown, Cork, Eight Degrees Brewing is an award-winning Irish Craft Brewery known for its innovation and experimentation. Established at the foot of the Galtee mountains, It was founded by Scott Baigent and Cameron Wallace in 2011. It is named after the eight degrees west longitude where Irlend is located and coincidentally it is also the perfect temperature to serve beer. Eight degrees come with funky packaging and a wide range of flavors and styles with new brews being launched every season. It is brewed using high-quality local ingredients and is one of the largest craft brewery production facilities, giving it a scope of domestic and international expansion.
Smithwick's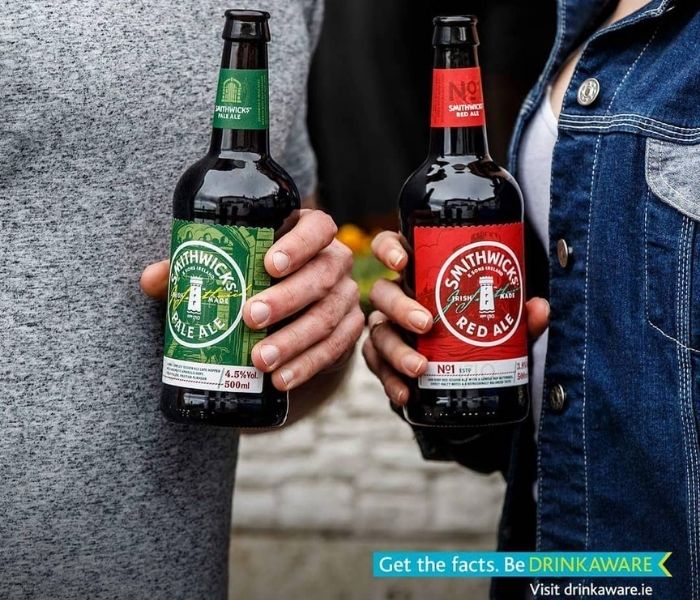 Source: Instagram / Smithwick's
Most consumed ale in Ireland, Smithwick's is a red ale style Irish beer. Originally brewed in the heart of Kilkenny in 1710, it is considered to be Ireland's oldest ale and is currently part of Diageo's portfolio. With a clear, rich ruby color and creamy head, Smithwick's is a well-balanced beer with a fruity nose and delicate aromas of caramel and toastiness. The hops added later in the boil result in fresh floral notes and the malt contributes to the overall body. This refreshing, clean ale has a touch of bitterness, perfectly balanced with the sweet malty flavor, making it a great drink for summer days.
The Porterhouse Brew Co.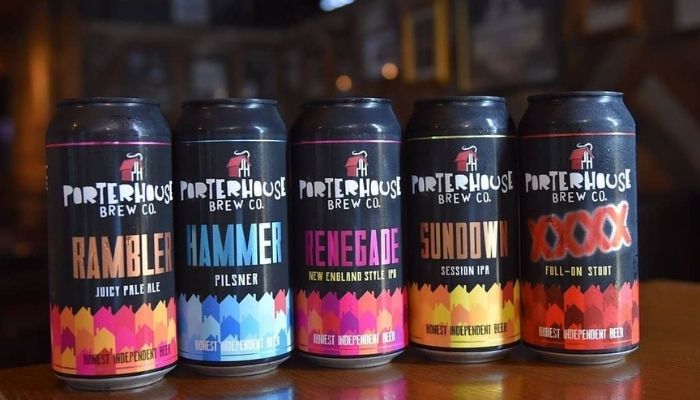 Source: Instagram / The Porterhouse Brew Co
While the Irish beer market was dominated by the giant brewing companies in the 19th century, The Porterhouse Brew Co. came into play. It was founded by cousins Oliver Hughes and Liam Lahart in 1996. With the brewery they opened Ireland's first craft brewpub in Dublin, currently serving some of the best craft beers in Dublin, London, and New York. Every beer brewed in The Porterhouse Brew Co. is brewed for taste using pure ingredients without any additives. It has a huge range of uniquely combined flavors and styles of beer with a different range for bottles, cans, barrel-aged and seasonal variants.
Rye River Brewing Company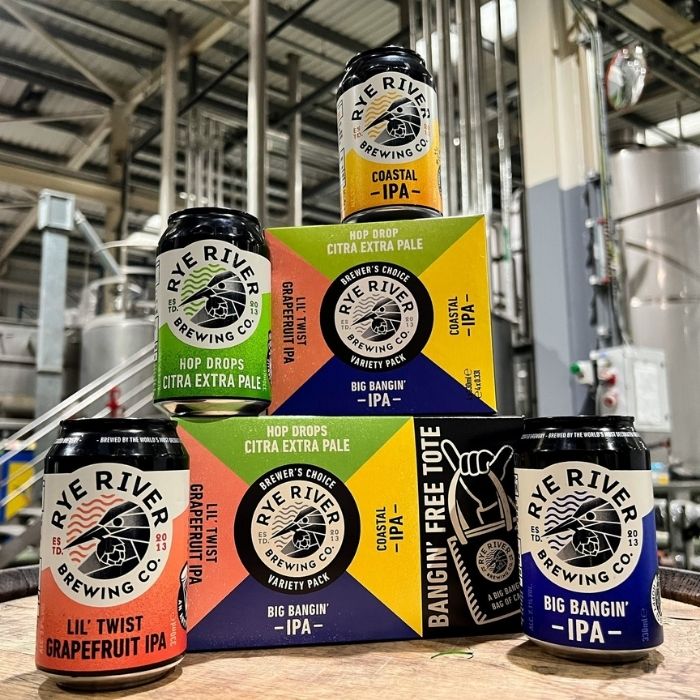 Source: Instagram / Rye River Brewing Company
Rye River Brewing Company is a multi-award-winning, one of the biggest and best Craft Breweries, making amazing beers in Kildare since 2013. It is created by using the finest ingredients and innovative techniques to ensure the quality and purity of the final product. It contains some of the best and most widely consumed brands in its portfolio including McGargles, Solas, Grafters, and The Crafty Brewing Company. Rye River creates beer for every palate with a range of styles, from lager to stouts to ales. You will find different flavor combinations to experiment with and some of the best classics in its range that you must try.
O'Hara's Brewery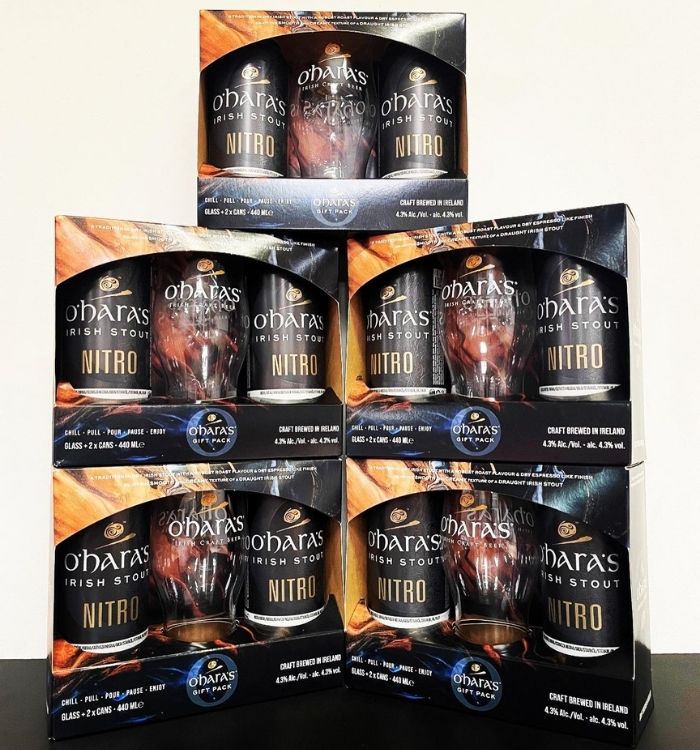 Source: Instagram / O'Hara's Irish Craft Beers
O'Hara's is an independent, family-owned brewery founded in 1996. O'Hara's crafts some of the best traditional beers and different variations of international styles. Each beer is brewed using the traditional brewing methods, creating some of the finest drinks, portraying the authenticity of Irish history. O'Hara's produces some interesting styles of beers that include Irish Stout, Irish Pale Ale, Craft Lager in their core range, and White Haze IPA, 51 State IPA, Hop Adventure, just to name a few. It is a perfect party pack as you can find flavors that suit different palates.
Wicklow Wolf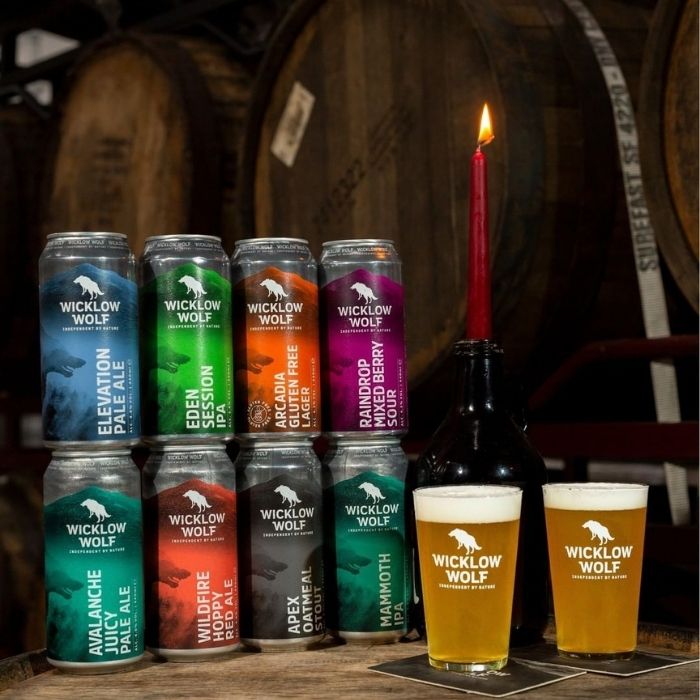 Source: Instagram / Wicklow Wolf
Established in 2014 by two friends with a common interest, Wicklow Wolf is a brewery located in the country's garden county, Bray. Apart from making great beers, the brewery also has a prime focus on sustainability resulting in their very own ten acres of hop farms located in Roundwood. With a mission of creating exceptional beers with true passion, Wicklow Wolf is independently brewed using some of the finest local ingredients and the hops coming from their farms. Their beer range has some unique unheard names dedicated to their local flora and fauna that include Elevation IPA, Canis Rufus, Apex Nonó just to name a few.
Header image source: Market Basket
Article By Tushar Anand, Junior Writer, Beverage Trade Network
Submissions for the 2024 USA Beer Ratings are now open. Enter your beer brands today at the lowest price. Here's how to enter.