2021 USA Beer Ratings Registration Ends June 30, 2021
Enter your beer brands in the 2021 USA Beer Ratings to get them rated by quality, value, and packaging.
For domestic and international breweries looking to gain wider recognition within the U.S. marketplace, the 2021 USA Beer Rating event is a fantastic opportunity to get in front of the industry's most influential tastemakers.
For breweries located anywhere in the world, the USA Beer Ratings competition represents the perfect opportunity to get in front of influential judges, tastemakers, and commercial buyers. An award from the USA Beer Ratings competition is a prestigious mark of approval that is highly valued by consumers when they are making the choice of which beer to buy.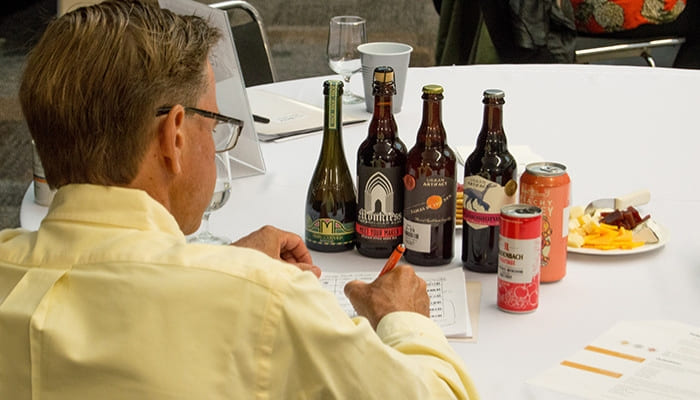 That's because the USA Beer Ratings is the only competition of its kind in the U.S. that rates beers according to three key variables: Quality, Value, and Package. While other international beer competitions focus only on a single variable – Quality – the USA Beer Ratings competition takes a much more holistic approach to judge and evaluating beers. For example, Value is a key component of how consumers judge and perceive beers: they are expecting to receive the very highest quality at the best possible price.
Moreover, since many beer drinkers now view beer brands the same way they view other consumer brands, Package matters now more than ever. "Consumers buy beers with their eyes first, and that's why we made Package a cornerstone criterion of our judging process," says Sid Patel, CEO, and Founder of event organizers Beverage Trade Network.
Beverage Trade Network first pioneered this approach to judging beers at the London Beer Competition earlier this year. "We were really able to transform the way people think about beer," says Patel. "And we further refined that judging approach at this year's USA Beer Ratings, where we specifically looked for judges with the right type of commercial buying expertise who could embrace this new judging methodology."
At the 2020 event, the Beer of the Year was the Disco Ninja IPA from Revision Brewing, which impressed judges with top marks for Quality, Value and Package. "This was exactly the kind of beer we were looking to celebrate," says Patel. In fact, Revision Brewing also won Best Brewery of the Year by Quality and Best in Show by Country at this year's event.
This year's USA Beer Ratings event saw a number of notable international breweries and overseas producers represented in the competition (including breweries from Belgium, Italy, and Germany), and the goal is to attract even more of these foreign producers to the 2021 event. "The craft brewing movement has really become a worldwide trend, and we're looking to celebrate the very best beers from each nation's proud brewing tradition," says Sid Patel of Beverage Trade Network.
In addition to the new judging system that awards points to beers on the basis of Quality, Value, and Package, the USA Beer Ratings event is noteworthy for its selection of judges. All judges are required to have commercial buying expertise, as well as significant experience in evaluating beers from a consumer-centric perspective. The goal, quite simply, is to find the types of beers that consumers are going to buy, whether at retail liquor stores, in supermarkets, or at restaurants. Award-winning beers at the USA Beer Ratings event come with an implicit promise that they are high-quality, commercially viable beers that will perform well in the U.S. marketplace.
To ensure that Gold, Silver and Bronze medal winners achieve success in the U.S. market, the USA Beer Ratings event provides a range of marketing and promotion support. As part of the marketing and promotion of all beers, USA Beer Ratings provides USA Beer Ratings stickers for bottles, certificates and labels, online and social media support, and hosting of offline events where USA Beer Ratings will promote the winning brands.
"We can't wait to see what happens in 2021," says Patel. "We were very successful in opening up a new conversation about how to think about beer this year. We look forward to seeing how top brewers around the world will continue to deliver on the important criteria of Quality, Value and Package."
Key Dates
Registration Deadline: June 30, 2021
Warehouse Deadline: July 5, 2021
Judging: July 25, 2021
Winners Announcement: August 10, 2021
Pricing Schedule
Regular Pricing - $110 (till June 30, 2021)
About Beverage Trade Network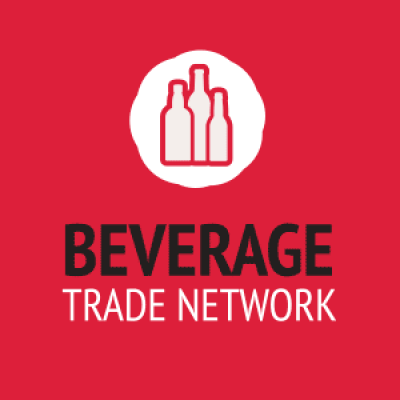 Beverage Trade Network (BTN) is a global media and B2B networking platform servicing suppliers, buyers and beverage professionals in the global beverage industry. BTN also owns BevRoute, a magazine for importers and distributors, and runs a lineup of trade shows around the world, including USA Trade Tasting in New York, IBWSS UK in London, IBWSS USA in San Francisco, ABID Conference in New York, the London Wine Competition, the London Beer Competition and the London Spirits Competition.
Get your beer brands rated by Quality, Value, and Packaging. Currently. Registration Ends On June 30, 2022. Enter your beers now!