Bootstrap for an Insane Rush
22/04/2021 A dream that needed brewing produced 5 award-winning low gluten beers.
At the 2020 USA Beer Ratings, Bootstrap Brewing's beers had a field day as five of their beers won medals based on their fantastic quality, value and packaging.
[[relatedPurchasesItems-29]]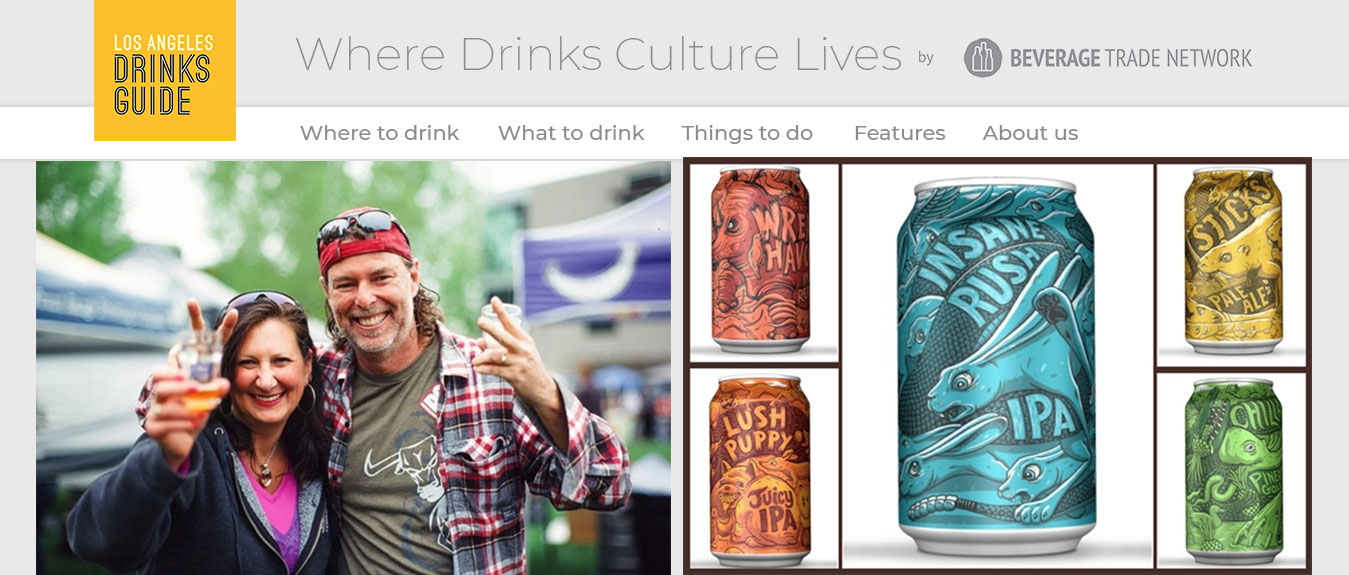 Wreak Havoc: Gluten reduced and a massively hopped red ale, Wreak Havoc scored a massive 92 points at the competition and a resultant gold medal. The perfect mix of malts along with an addition of seven hops gives this beer a unique flavor and aroma. At the mouth, it is smooth and delicious and sets you in the mood for songs like Thunderstruck, Riders on the storm playing in the background.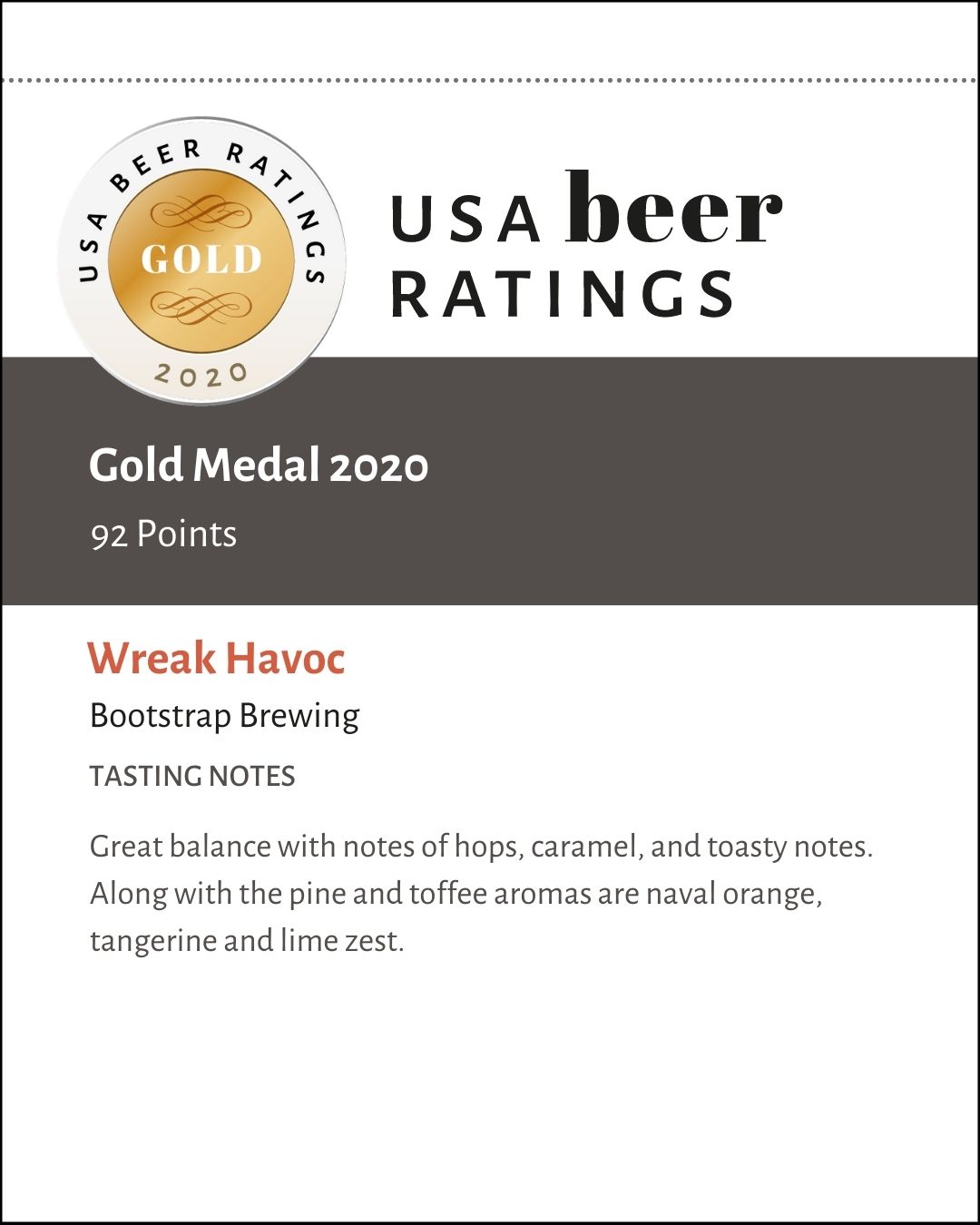 Insane Rush: This Indian Pale Ale has a unique blend of citrus and pine that dominate its aroma and flavor. It has a mix of malts and five hops that give Insane Rush its edge. Apart from the gold medal and 90 points, Insane Rush was also crowned the 'Best Beer by Value' and the 'Best Beer by Packaging' at the 2020 USA Beer Ratings. You would be insane not to try this brilliant beer!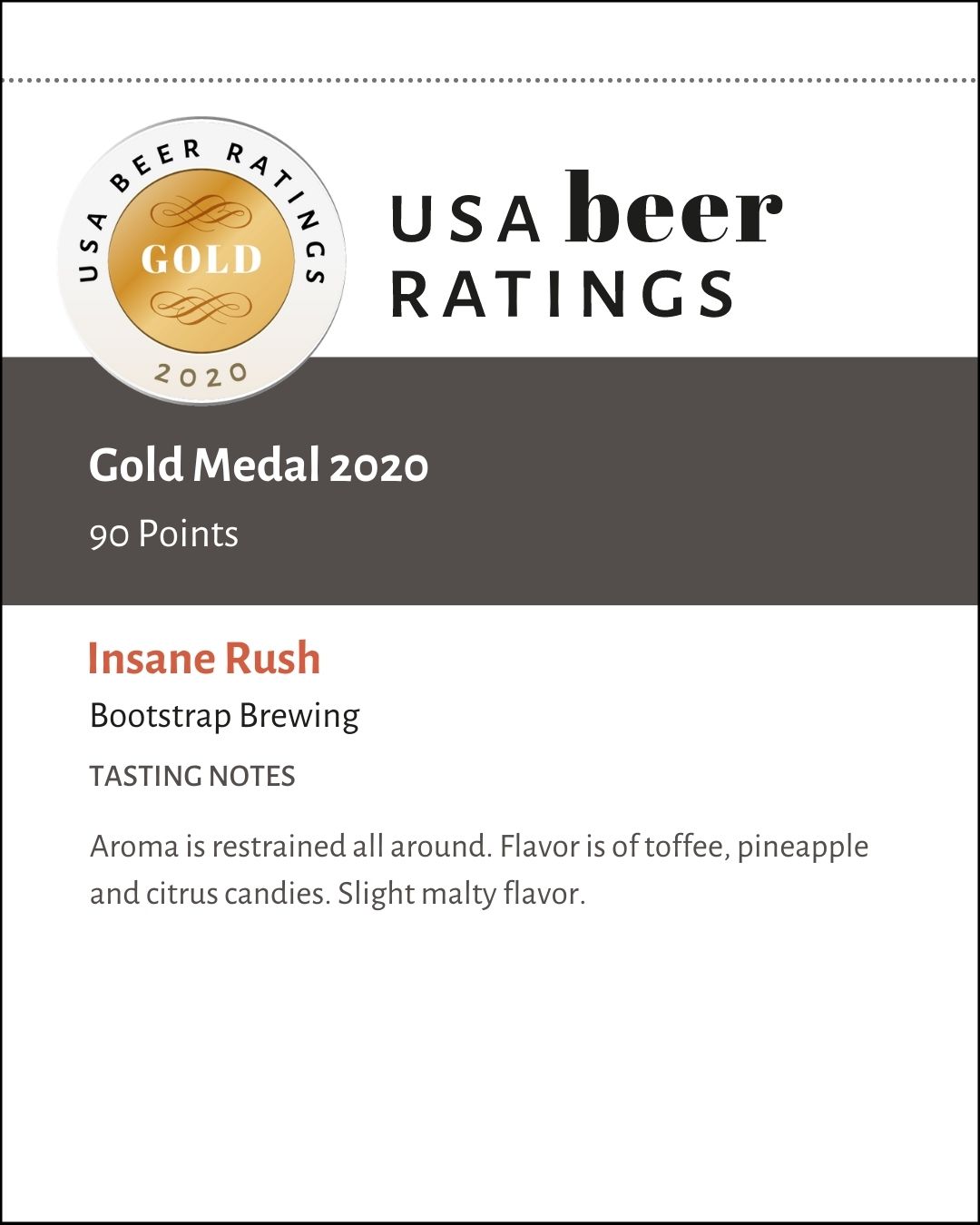 Lush Puppy: Made with a massive amount of hops, Lush Puppy has a citrusy flavor and aroma that dominates and makes it a very tropical beer to have. At 6.3% ABV and 40 IBU's, Lush Puppy was awarded a silver medal with a score of 89 points at the competition. Another juicy IPA to savor.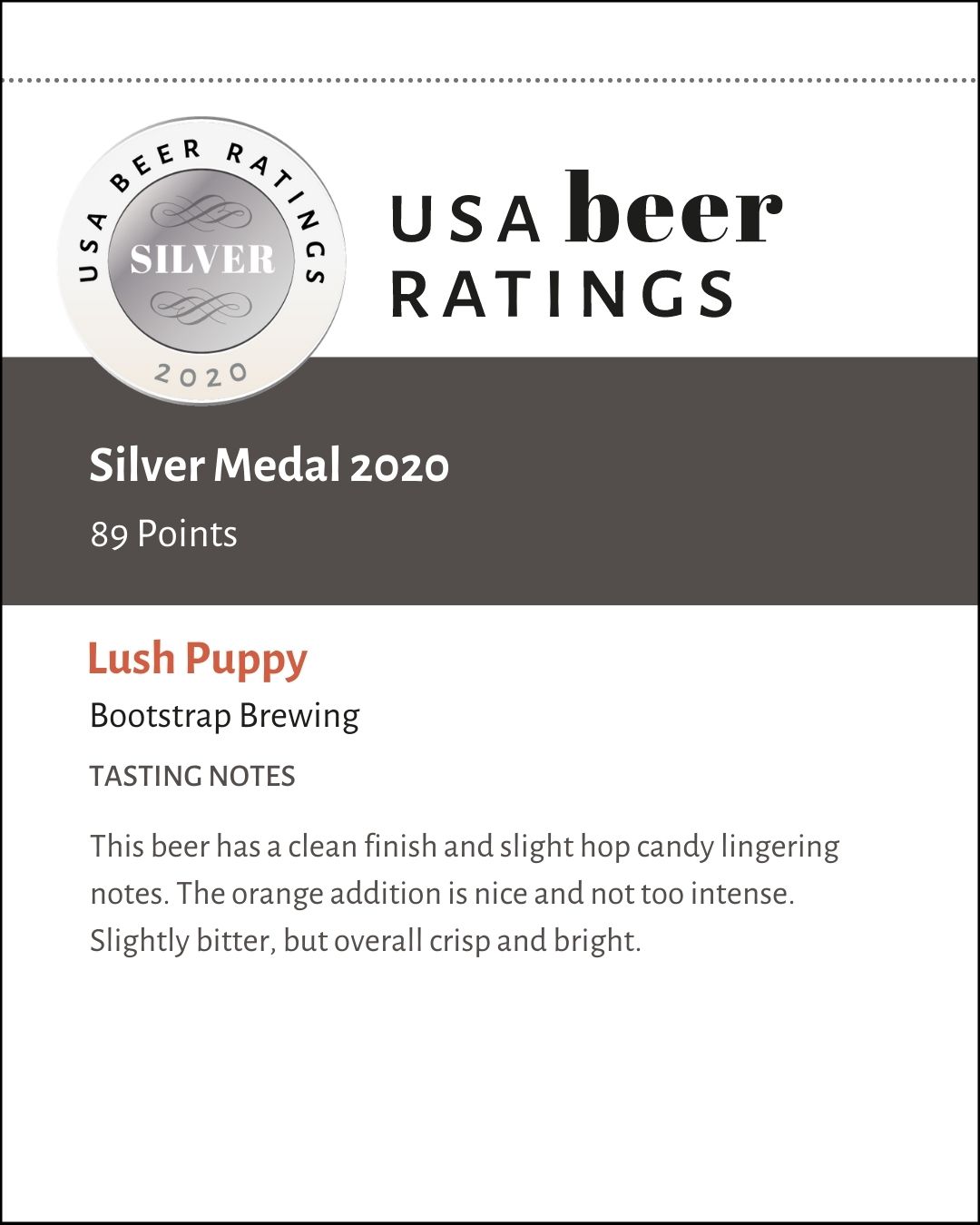 Stick's: This American Pale Ale from Bootstrap Brewing is dry-hopped with Mosaic hops which results in it getting a smooth and delicious finish. A gluten-reduced beer just like its contemporaries, Stick's also has a nice, citrusy flavor.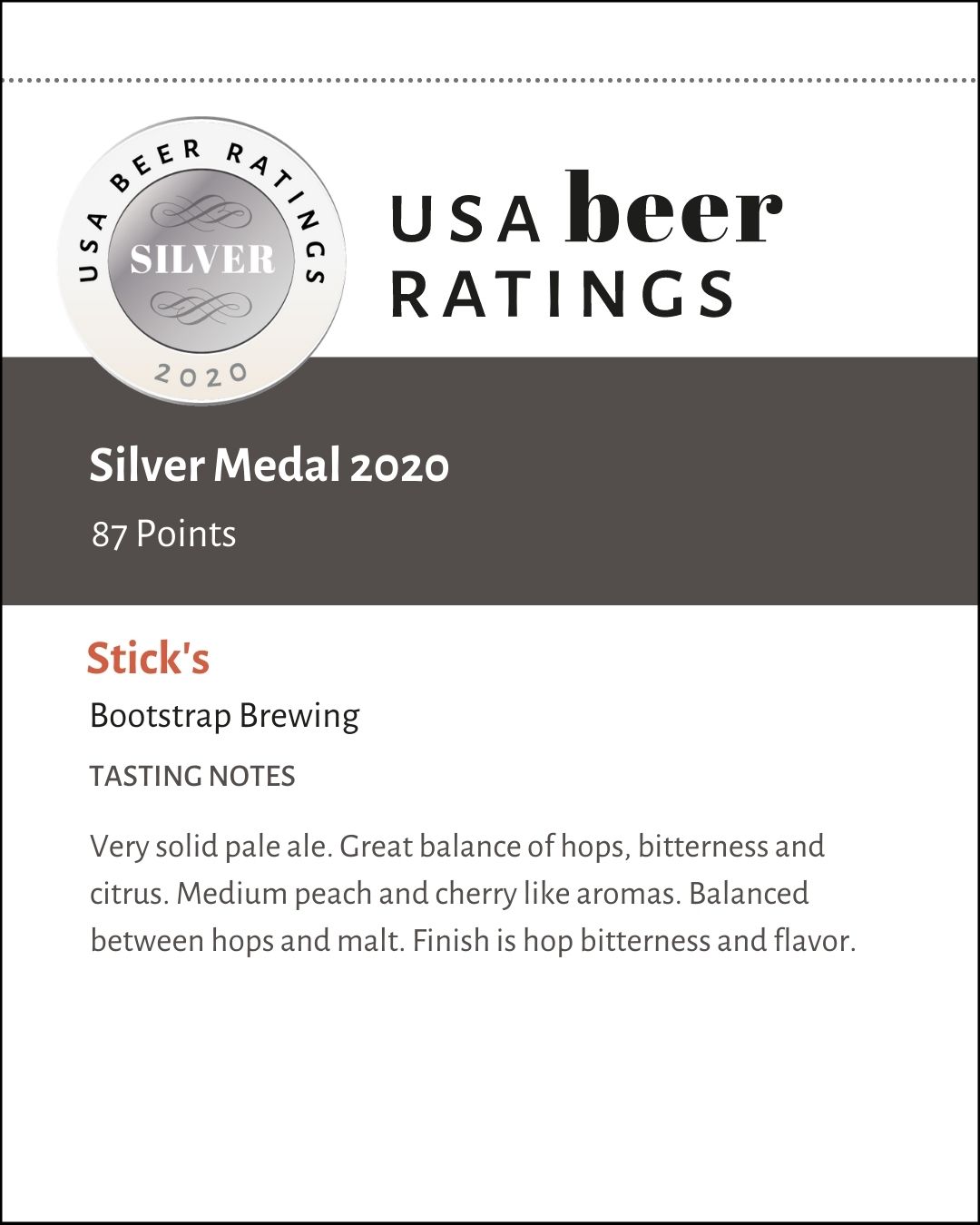 Chillax: Infused with real pineapple, Chillax is a golden ale with the subtle and sweet taste of the tropics. A tangy and refreshing beer that can be had all year round, Chillax has an ABV of 4.5% and goes well with some Kenny Chesney.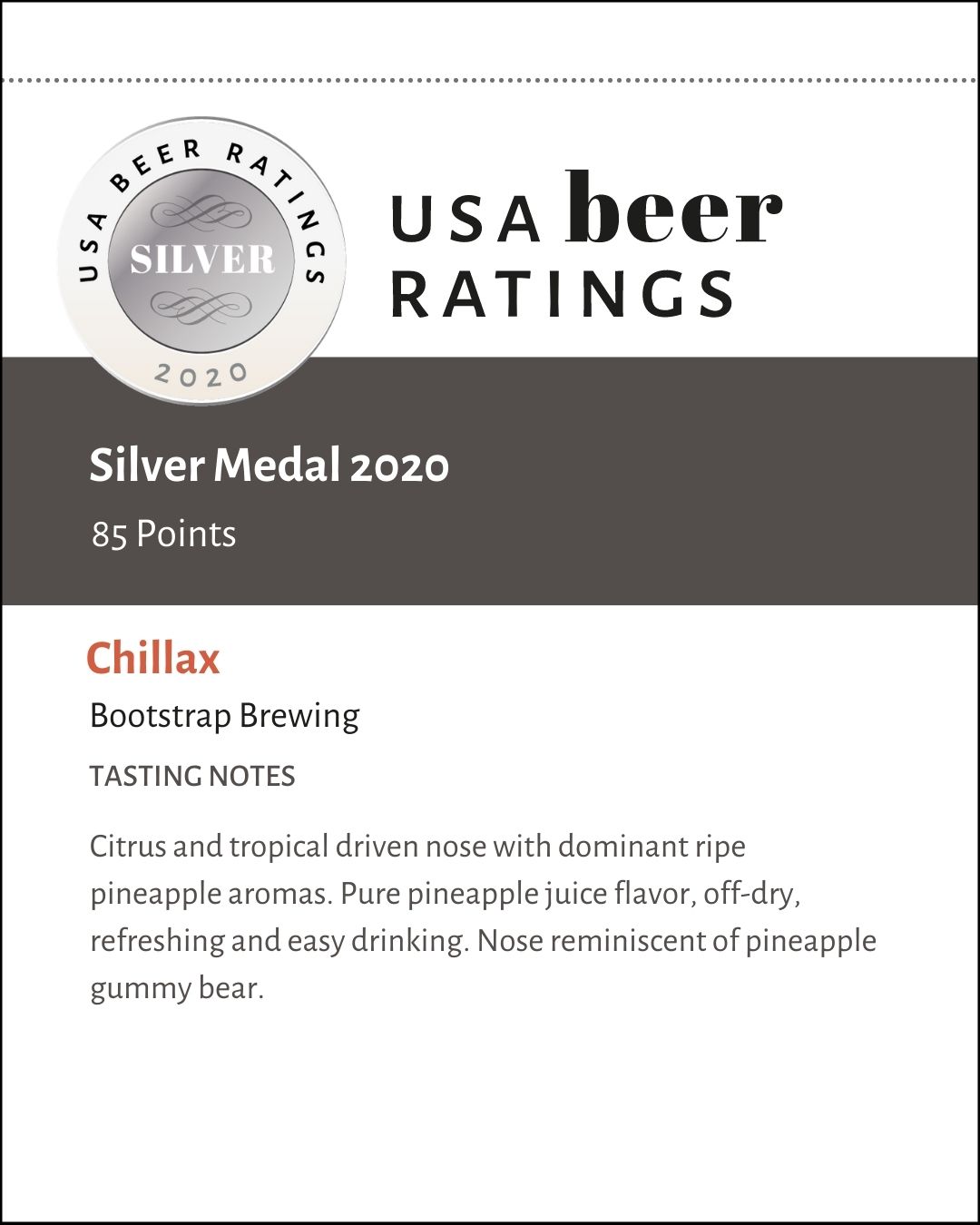 Get your beer brands rated by Quality, Value, and Packaging. Currently. Registration Ends On June 30, 2022. Enter your beers now!