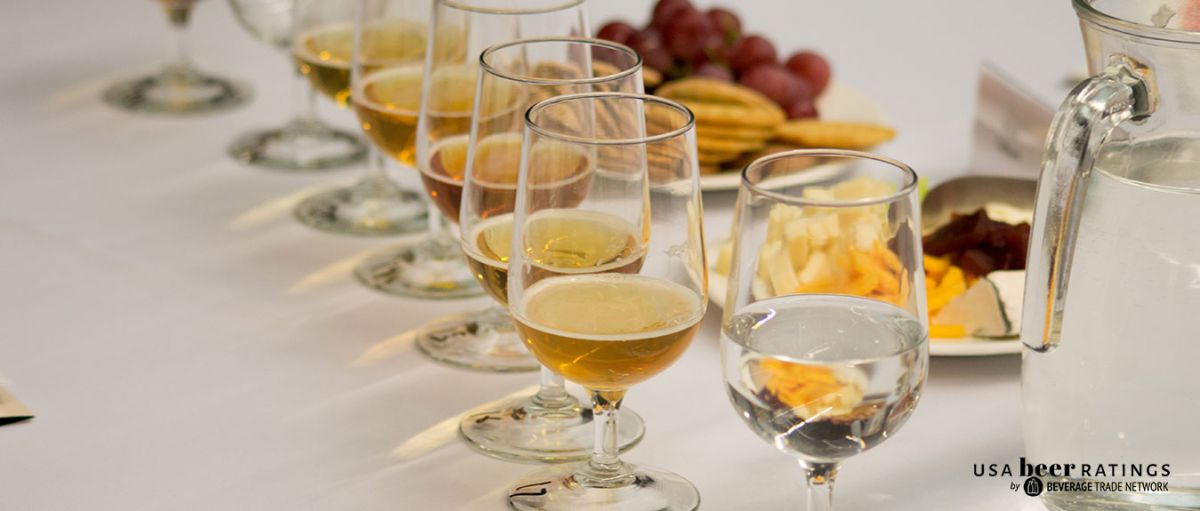 Early hoppers: 2022 USA Beer Ratings Early Bird pricing ends on March 10, 2022
07/12/2021 Deadlines | Pricing | Offers - Everything you should know about before entering 2022 USA Beer Ratings.
Do you ever get this fizzy feeling of overwhelm when you think about all the beers that the world has to offer? Do you wonder which ones are worth your curiosity and money? If you own a brewery, do you wonder if your consumers also think about this? Would your life become easier if there was a method to attest to your brilliance? Well, USA Beer Ratings is the place to be!
[[relatedPurchasesItems-43]]
For breweries, the USA Beer Ratings competition represents the perfect opportunity to get in front of influential judges, tastemakers, and commercial buyers. An award from the USA Beer Ratings competition is a prestigious mark of approval that is highly valued by consumers when they are making the choice of which beer to buy. It awards beer brands that consumers really want to buy and have a clear market value for trade buyers.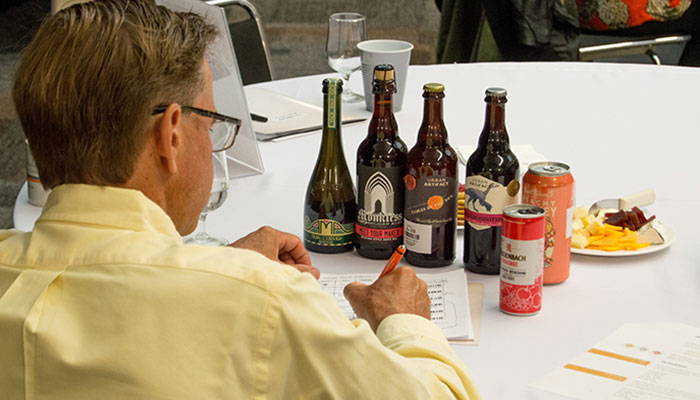 Beer assessment at the USA Beer Ratings
USA Beer Ratings tests the mettle of beers on rigorous standards. Three separate judging criteria are involved in the rating process. Firstly, all enrolled beers will be blind tasted to assess their quality. Quality will also be determined by how drinkable certain beers are for the consumers in their target area and demographic. Quality will be measured by Appearance, Aroma, Body, Taste, and Aftertaste. Then comes the packaging and Design of the beer. Packaging that stands out and makes a mark even from the back bar can rule this category. This includes label, bottle color, bottle shape, and closure. The final and arguably the most important consumer-facing category is Value for Money. Beers of excellent quality and packaging will then be assessed for the value they offer to their consumers as an overall experience at a price point.
Q (Quality Score) + Value Score (V) + Package Score (P) = USA Beer Ratings Score.
Quality Score: will be marked out of 100
Value Score: will be marked out of 100
Package Score: will be marked out of 100
A separate weighted score will be given for each of the three parts of the judging process. The scores will be calculated to give a final score out of 100 from which individual prizes will be awarded. Beers scoring 70+ Points are awarded the Bronze Medal, between 80+ Points qualify for the Silver Medal, and scoring above 90 qualify for the Gold Medal.
In this award format, the consumer's point of view takes primary importance and is relayed through a celebrated judges panel made of professional bartenders, mixologists, and consultants. The USA Beer Ratings will be assessed and judged by a leading panel of top-level beer buyers with current direct commercial buying responsibility. The list of judges will be drawn from leading retail chains, wholesalers, distributors, and on-trade groups across a variety of channels and disciplines including multiple retailing, convenience stores, cash and carries, specialist retailers, casual and fine dining, hospitality, and the travel industry.
If you believe your brewery is busy creating that one beer that outshines them all, then you should definitely make the most of the Early Bird Pricing at the 2022 USA Beer Ratings! The Early Bird Pricing of $90 is available only till March 10, 2022. A quantity discount is also available for over 4 entries.
For more details, head here.
Submissions for the 2024 USA Beer Ratings are now open. Enter your beer brands today at the lowest price. Here's how to enter.