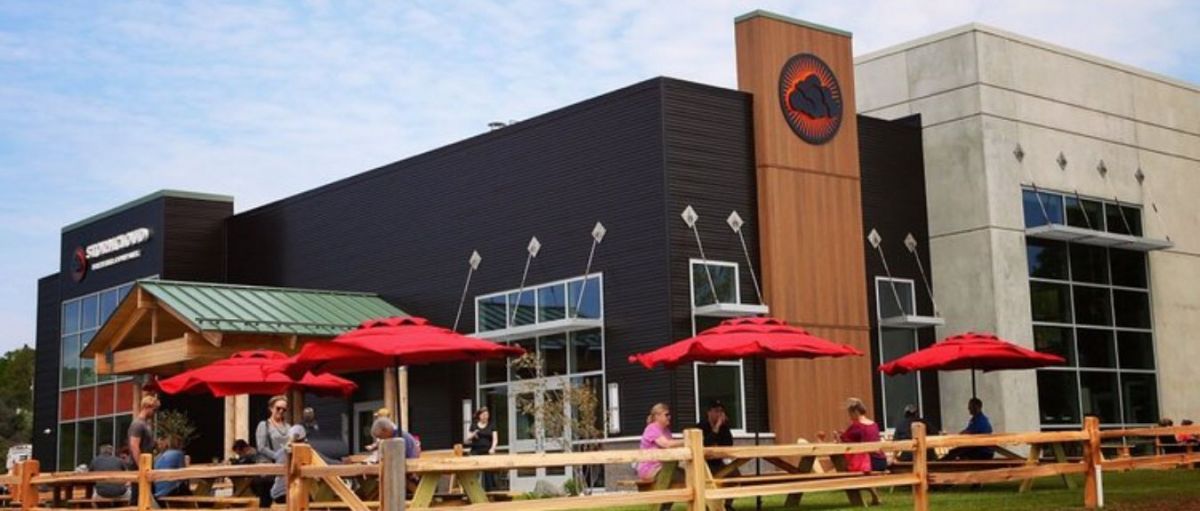 The United States Stormcloud Brewing Company Wins The Best Brewery Award at 2022 USA Beer Ratings.
18/08/2022 As the 2022 USA Beer Ratings results are out, we cannot wait to share our excitement with you. This year Stormcloud Brewing Company is taking home the Best Brewery Award.
Stormcloud Brewing Company debuted in June 2013 in the Michigan port town of Frankfort. Stormcloud is a brewery that specializes in Belgian beers, including the traditional Dubbel, Tripel, and Strong ales, as well as standard beer varieties including Blondes, Pale Ales, IPAs, Porters, and Stouts. It is tucked amid towering sand dunes and stormy shores of northern Lake Michigan.
The Belgian-inspired beers are brewed at Storm Brewing Company with special attention paid to the yeast profiles and served in the 85-seat vintage-inspired taproom or outside on a 1200-square-foot covered beer garden. Salads, flatbread pizzas, sandwiches, charcuterie (cheeses, cured meats, and house-made pickles), distinctively flavored popcorn, small snacks, and desserts are all featured in the pub menu as these delectables go well with the beer selections.
[[relatedPurchasesItems-43]]
Rainmaker, the signature beer of Stormcloud, is a traditional Belgian Pale Ale with malt and hops perfectly balanced in the middle. It is brewed with hops grown in northern Michigan with 5.9% ABV and 20 IBU. Rainmaker Ale was awarded a Bronze Medal at the 2014 Great American Beer Festival in Denver in the Belgian-Style Blonde Ale or Pale Ale category.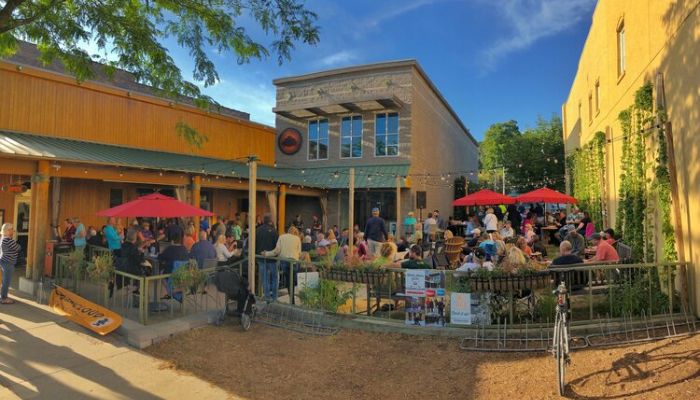 Image: StormCloud Brewing Company
USA Beer Judges Tasting notes for Rainmaker Ale:
"Great Belgian-y notes driven by flavors of caramel, spice, biscuit, floral, and marmalade on the nose. Moderate to high bitterness with a slightly rough mouthfeel followed by a spicy finish."
It is a big win for Stormcloud Brewing Company this year.
Here are some of the top winners of the 2022 USA Beer Ratings:
Beer of the Year - Thomaston Lager, United States
Brewery of the Year - Stormcloud Brewing Company, United States
Best Beer by Quality - Thomaston Lager, United States
Best Beer by Value - Thomaston Lager, United States
Best Beer by Packaging - Cheater 5, United States
Check out the full list of medal winners here.
About the Competition and Organisers
The USA Beer Ratings aims to identify, celebrate, and encourage the promotion of beer companies that successfully appeal to and target a particular beer consumer. Any beer brand that wants to gain a spot on a restaurant's or retailer's beer list—and then, crucially, keep it—needs to be marketable and consumer-driven rather than just manufactured in the hopes that there would be enough consumers eager to sell and buy it.
The USA Beer Ratings is organized exclusively by the Beverage Trade Network, the US drinks events, services, business and publishing group dedicated to helping drinks producers and brand owners get closer to the buyers, distributors and retailers that can bring their products to market.
Header Image: StormCloud Brewing Company
To know more, visit www.usabeeratings.com.
Submissions for the 2024 USA Beer Ratings are now open. Enter your beer brands today at the lowest price. Here's how to enter.