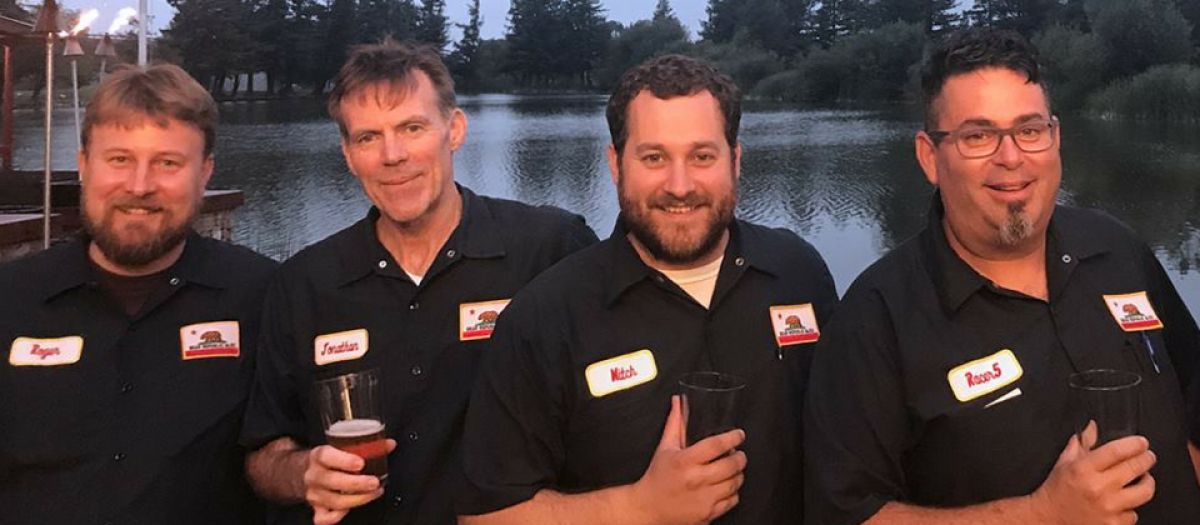 Bear Republic Brewery - Microbrewery in Cloverdale
26/09/2018 The team at Bear Republic Brewing Company are dedicated stewards of the community and the environment
Located in the heart of Wine Country, on the corner of Healdsburg's historic downtown square, Bear Republic Brewing Company offers award-winning food and world-class, handcrafted ales. Established in 1995 by third and fourth generation Sonoma County residents, the Norgrove family invites you to come and discover their diverse menu, family-friendly atmosphere and more than 14 freshly brewed beers on tap.
In 2006, they opened their Factory Five Brewery in Cloverdale, just 15 miles North of their original brewpub in Healdsburg. In 2017, Bear Republic was recognized by the Brewers Association as the 42nd largest craft brewery in the United States.
Bear Republic beers are brewed and aged following their time-tested and proven methods. They hand select only the choicest ingredients for each batch. The speciality grains and hops used by the Bear Republic have been chosen for their unique characteristics. The recipes and their final formulations were developed over a period of several years. Those wonderful homebrewing sessions and the lessons learned from trial and error have established the solid foundations for each recipe's commercial equivalents. It's their goal to continually develop new recipes using their time-tested brewing methods. They work hard at fostering a sense of loyalty and tradition from eras gone by.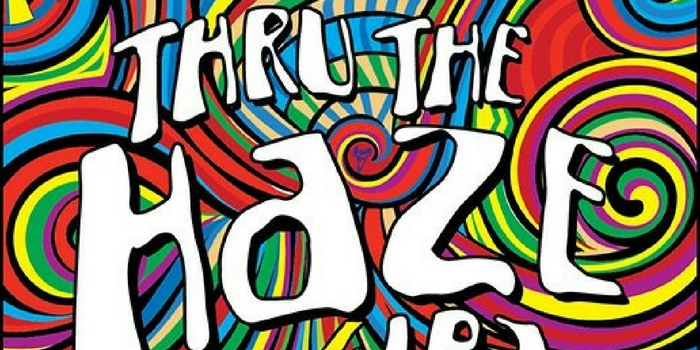 Beer, at a glance, is very simple. Water, hops, malt, yeast. And more hops! As you begin to learn more about the craft of making beer, the complexity and creativity that beer presents become evident.
At the Bear Republic, hops take centre stage. But, it's not just about being a hop head. It's about understanding how hops work to make a beer special. Oils. Lupulin. Terroir. Every one of their beers begins with a recipe, quality ingredients and hand-selected hops.
Hop Shovel: Hop Shovel is dry, but with a soft and rounded mouthfeel achieved by using a high proportion of wheat and rye. Hop varieties Mosaic, Meridian, and Denali provide an abundance of flavour and aroma.
Pace Car Racer: Hoppy aromas of pine and citrus, with a smooth malt flavour that empties your glass at a speedy pace. This session IPA is the newest addition to the Racer family.
Double Aught: Inspired by the perfectly balanced light lagers of Central Europe, they set out to brew a Pilsner to be proud of. The result is a crisp and refreshing beer that's brewed with 100% barley malt and imported Hallertauer hops.
Racer 5 IPA: This hoppy IPA is a full bodied beer brewed with malted barley, wheat, and crystal malts. The malt base is designed to highlight the unique floral qualities Columbus and Cascade hops from the Pacific Northwest. Racer 5 is one of America's most medal winning IPAs. Enjoy this iconic, award-winning IPA that helped define the West Coast style. There's a trophy in every glass.
Grand-Am: Inspired by their team's passion for racing, Grand-Am™ is an American Pale Ale worthy of the "Racer" family. True to their roots, this sessionable yet assertive ale balances both classic and new American hop varieties with a distinct malt backbone.
El Oso: Crafted in the spirit of thirst quenching Mexican lagers, this well balanced amber lager is crisp with just a suggestion of caramel.
Café Race 15: Café Racer 15 features aromas of bright citrus and resinous pine from the generous use of Citra, Amarillo, Cascade and Chinook hops which are complimented by a dry malt finish. The result is a high revving Double IPA that is loud and assertive, much like the rebellious street racers who inspired it.
Fastback Racer: Massive hop additions of Citra and Ekuanot are revved to the limit on a chassis of Rye, Munich, and light caramel malts. Intensely bitter, extremely hop forward, and amazingly drinkable, this is a Double IPA with full throttle hoppiness.
Apex: The Highest point, the culmination or climax. In racing, the apex of a turn is approached differently as conditions dictate, but always with a forward-looking mindset. This beer is a culmination of years of brewing and drinking hop forward IPA. We reserve the right to move forward, to advance the style to the next Apex.
Racer X: Racer X is an uncommon Double India Pale Ale which puts a California twist on English brewing traditions by adding an assertive hop aroma and bitterness that compliments the firm malt backbone. Like its little brother Racer 5, Racer X is balance in a bottle.
Big Bear Black Stout: Big Bear is a big, black, stout you can really sink your teeth into. The bold, roasty, caramel malt flavour is balanced by Centennial and Cascade hops.
Red Rocket Ale: Red Rocket Ale is a bastardized Scottish style red ale that traces its origins to our homebrew roots. This full bodied and hoppy brew finishes on the palate with sweet, caramel malt flavours.
Hop Rod Rye: A high gravity IPA brewed with 18% rye malt. Hop Rod Rye has a floral hop aroma and subtle caramel notes with a slightly earthy and spicy rye character.
Peter Brown Tribute Ale: Peter Brown Tribute Ale is malty American Brown Ale, brewed with molasses, brown sugar, and hopped with Cascade and Centennial. It's just the way Pete would have wanted it.
Sonoma Tart Pomegranate Plum: A golden ale kettle soured with the addition of Tartare and fruited with pomegranates and plums. Delicious fruit flavours with a slightly tart finish.
American Wheat: This classic American Wheat Ale is complemented by the fruity hop character from Hallertau Blanc. It is mild, crisp and very approachable. Perfect choice for the heat of summer.
Brut Squad: A new style of beer that is sweeping through the Bay Area craft beer community and beyond. Ours is deftly hopped with Galaxy and Hallertau Blanc for a fruit forward tropical nose and low bitterness. Like the bubbly French wine, this beer is, bone dry and extra carbonated.
Red Racer: Red Racer is a hoppy IPA brewed to benefit the ALS Therapy Development Institute. This ale is hopped with a custom blend of Simcoe, Eukuanot, Loral and other experimental hop varieties. Along with over 140 other breweries across the USA, Bear Republic Brewing Co. is donating a portion of Red Racer IPA sales to Ales for ALS to help research treatments for Lou Gehrig's disease.
Vic Secret Rebellion: This IPA series showcases the characteristics of a single hop. By keeping the malts and bitterness level the same, the unique flavour and aroma of the Vic Secret hops can shine. It's brimming with tropical fruit and herbal notes – passion fruit, pineapple, and pine in particular.
Volksbier: A beer for the people, Volksbier is a light and crisp Pilsner brewed with Pilsen malt and hopped with Czech Saaz for a mild noble hop aroma with a pleasant earthy finish.
Citra Rebellion: Rebellion was created as a single hop pale ale to showcase the characteristics of new hop varietals and old favourites. Always brewed with the same American and English malts and to the same level of bitterness, the soft malt character allows the unique flavour and aroma of the Citra hop to shine.
Racer 500: Brewed to celebrate the greatest auto race, this American IPA takes the victory lap on a chassis of Amarillo, Citra and Galaxy for a tropical citrus hop boost with a dry malt finish. There's a trophy in every glass!
Thru The Haze: This deliciously crushable IPA emphasizes all the awesomeness of Vic Secret, Citra and Hallertau Blanc hops, paired with a dry malt profile. Grapefruit and tropical fruit aromas set the stage for a huge citrus explosion of flavour on your taste buds, without all the bitterness. Onward through the haze!
Galaxy Rebellion: Rebellion was created as a single hop pale ale to showcase the characteristics of new hop varietals and old favourites. Always brewed with the same American and English malts and to the same level of bitterness, the soft malt character allows the unique flavour and aroma of the Galaxy hops to shine.
Initial Attack: Belgo/American IPA brewed with Australian hops including Galaxy and Vic Secret. Tropical fruit and pine characters from the hops blend with the spice and phenolic of a Belgian white yeast.
Get rated by Quality, Value, and Packaging by the top trade buyers in the USA. Enter today and avail the early bird offer. Here is how to enter.