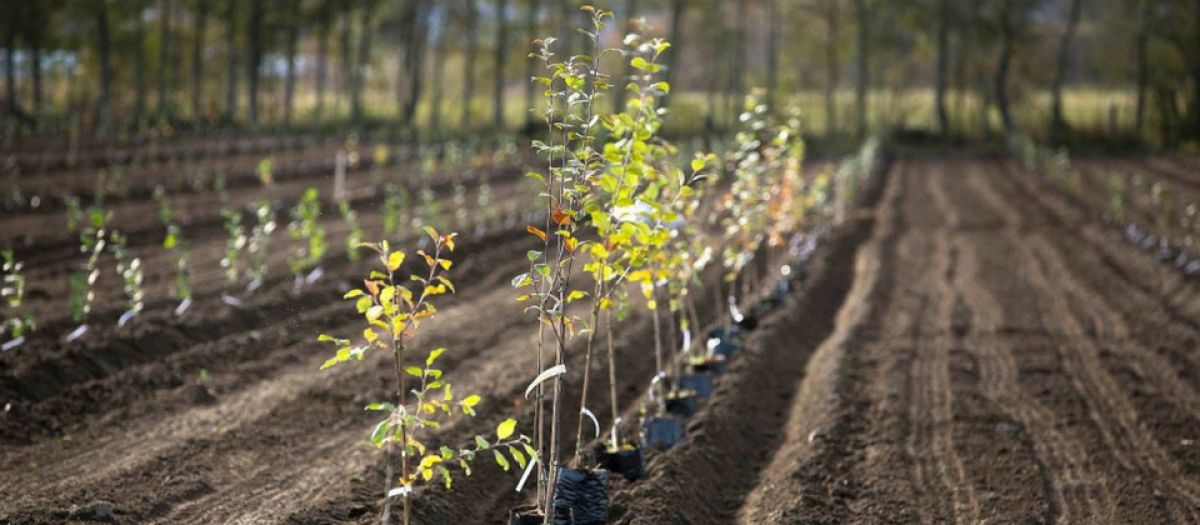 Brännland Cider AB- Producing Artisanal Cider
23/09/2018 Brännland want to develop a uniquely Swedish cider with its origin in the specific flavour profile and growing conditions of Swedish apples
Brännland Cider started in 2010 with the dream of making great cider using apples grown in the cold climate of northern Sweden. After two years of trial, error, discovery and progress they came to the conclusion that their fruit and climate were best suited for making Ice Cider or as it's called in its country of origin, Cidre De Glace. A few years into Brännland Ciders existence they produce several varieties of cider for the domestic and international market.
Brännland Cider produces artisanal cider on the Baltic seaboard of northern Sweden based on 100% apple juice and completely free from additives.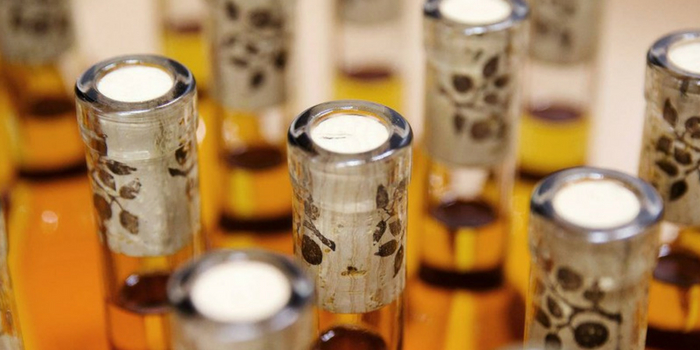 Their apples originate in both Northern and Southern Sweden. They combine winter apples hand-picked in their home county of Västerbotten on the Baltic seaboard with premium apples from a carefully selected grower in the heart of south Swedish apple country. They work continuously from year to year to refine the blend of apples that shape their Cider.
ICE CIDER: Using the natural winter cold of Northern Sweden they concentrate apple juice om the best Swedish apples and ferment the sweet must into an ice wine, an ice cider, with equal parts fresh apple acidity and warm autumnal apple sweetness.
Brännland Ice cider is in many ways a classic dessert wine but also sets itself apart from other sweet wines by combining a clear sweetness with strongly pronounced acidity. Their ice cider pairs well with cheese and dessert as well as with foie gras.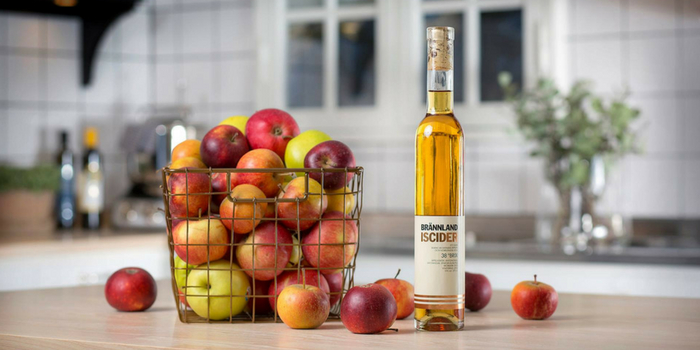 P. PERNILLA. PERLE.: Brännland Cider Pernilla Perle is a pearly semi-dry cider well suited as an aperitif but also pairs with Asian food or heavy pork dishes. Pernilla Perle's balance between sweetness and acidity is a key to great versatility.
Pernilla Perle is a declaration of love. To his wife Pernilla and to Swedish apples. Pernilla Perle is an off-dry, elegant, lightly petillant cider made entirely from Swedish apples, with a uniquely Swedish expression.
JUST CIDER: A cider, like all their ciders, without additives like colouring, aromas or sugar produced using 100% Swedish apples. A new standard for Swedish cider and what it should be.
BRÄNNLAND ISCIDER BARRIQUE 2016: The 2016 ice cider was characterised by very high levels of acidity. 12 months of barrel ageing has balanced the acidity and the sugar. To round out and integrate the ice cider further we've used a mix between used 225-litre French oak barriques and 500 litres new and used to create a deep, balanced ice cider. Brännland Insider can be enjoyed on its own, chilled or in the company of desserts & cheeses.
Get rated by Quality, Value, and Packaging by the top trade buyers in the USA. Enter today and avail the early bird offer. Here is how to enter.