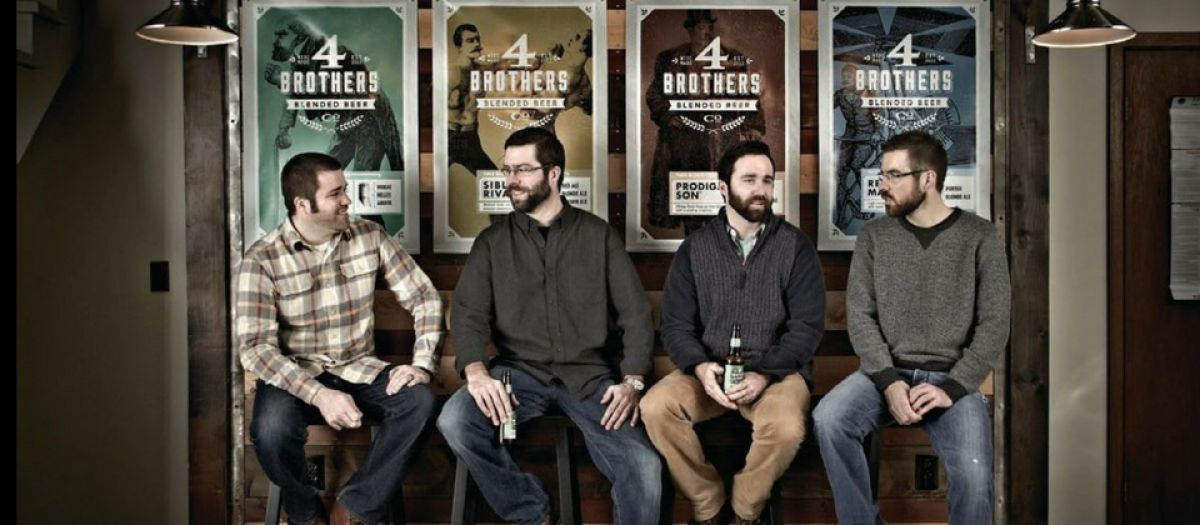 Iconic Craft Brewery in Milwaukee, USA
20/09/2018 City Lights Brewing Company is brewing beers which make thirst worthwhile
In 1902, the Milwaukee Gas Light Company began construction of what was known as the West Side Water Works. The campus was originally designed to facilitate the coal gasification process which provided the coal gas used to light street lamps throughout the City of Milwaukee.
In years that followed, Milwaukee became the epicentre of the beer industry. Barons such as Schlitz, Pabst, Best, Miller and Blatz defined the industry a century ago and made Milwaukee the beer capital of the world. Fast forward to today: the brewing operations of many of the Founding Fathers have disappeared locally. But make no mistake: their vision hasn't died. It has simply evolved - and the tradition continues as Milwaukee is now home to a legion of fine craft breweries.
With an incredible excitement, a humbling recognition of the historical significance of the West Side Water Works campus, an acute recognition of Milwaukee's legacy of brewing expertise and a proud sense of stewardship to respect the lore of yesterday and meet challenges of tomorrow, they proudly announce that 4 Brothers will open a craft brewery utilizing two of these iconic campus buildings and re-launch as "The City Lights Brewing Company."
AMBER ALE: With a blend of German Tradition hops and American Willamette hops, there is just enough hop bitterness, flavour, and aroma to keep your nose and taste buds wanting more. A combination of 5 different malts give this beer a hint of caramel sweetness, a splash of breadiness, and just the right amount of character to make this simple style wanting your taste buds to do The Waltz.
MOSAIC PALE ALE: This multitude of flavour sinks deep into the taste buds, briefly clinging to the roof of the mouth which enlivens the palate and adds zest. Flowery citrus notes dominate by mid-serving, masterfully integrating with the patina of delicate bitterness that finishes with a 5.3 ABV smoothness. The palate cleansing hop character comes courtesy of Mosaic and Ekuanot hop varieties from the Pacific Northwest. A knockout, clean and forcefully unique pale ale that will keep you coming back for more!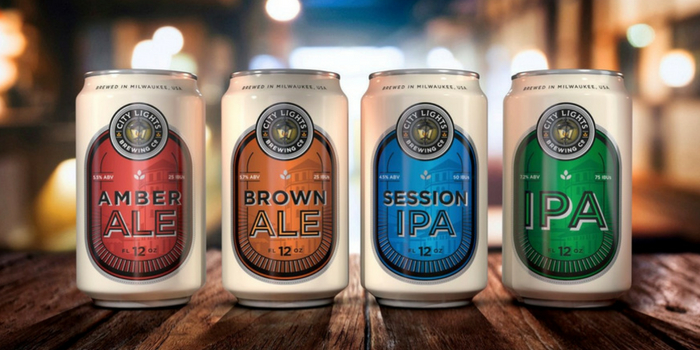 COCONUT PORTER: This Coconut Porter's bright, pleasing malt character is cradled in a soft, cushiony and smooth mouthfeel that easily glides down the throat with each swallow. Lip-smacking hints of coffee and chocolate readily move across the tongue as the dark body gives up its aromatic coconut roastedness.
IPA: This American-style IPA is defined by citrus-forward hoppiness with a delightful aroma. At just over 7% ABV, intermingling flavours permeate the senses and provide a lingering and caressing mouthfeel. At circa 63 IBUs; hop additions are artfully balanced with many late additions to offer a beautiful aroma and hop forward flavour that is just right. Hops are balanced with an elegant use of 6 different speciality malts to masterfully round out the beer.
DOUBLE IPA: A big beer for a big palate. At 9.2% ABV and circa 75 IBUs, this beer is not for the craft beer novice. Hopped with huge late additions of Simcoe and Chinook hops, this beer will offer notes of passion fruit, earthy pine, berry, grapefruit, and melon. Dry hopped twice, with Amarillo and Simcoe hops, the nose will be bombarded with heavy berry, citrus and piney notes.
MEXICAN LAGER: This delicious Mexican-style lager has classic grainy notes from a healthy amount of Vienna malt with a touch of sweetness from the flaked corn and is fermented with Mexican lager yeast for a nice crisp finish. Additions of Tettnang hops give herbal and spicey notes of the traditional German noble hop varieties.
BELGIAN WIT: Old school meets new school in this Belgian style Wit Beer. Traditional Hallertau Mittlefruh hops are used along with additions of coriander and orange peel late in the boil. They chose Belgian Wheat yeast for subtle fruity esters and very light phenolic notes as to not overpower the other subtle flavours.
HAZY IPA: Massive late additions of Citra, Mosaic, and Amarillo hops give this beer a strong tropical aroma and flavour. A simple grain bill of 2-row base malt, wheat, and flaked oats give this beer a beautiful full body; and the high protein content contributes to a pleasant haze.
OKTOBERFEST: Brewed with German malts, hops, and yeast; this traditional German Lager is delightfully crisp and refreshing. Tettnang and Hallertau Mittlefruh hops, lend a beautiful German noble hop aroma. The abundance of German Vienna Malt and various German speciality malts give this beer an unmistakable German Lager quality.
COFFEE STOUT: A beautiful and complex stout by itself with 7 different malts; this beer really comes to life with the addition of delicious cold brew coffee from their friends at Stone Creek Coffee. Great beer plus great coffee equals one amazing experience.
SESSION IPA: In a sense, the Session IPA is the standard IPA's little brother. Packed with just as much hop aroma and flavour, but slightly less body and alcohol content so you can enjoy a few more without falling off your barstool when you get up. With Centennial, Cascade, and El Dorado hops, ringing in at 44 IBUs with many late addition hops and a healthy dose of dry hops; this beer is sure to please the hop heads.
ORANGE WHEAT: A heritage beer style, first described 250 years ago, they are excited to honour the history of the style while bringing a fresh new twist. Orange Wheat Ale starts with an unmistakably delightful orange aroma that sets the stage for your drinking experience.
LEMONGRASS WHEAT: A new twist on a traditional style. They have re-interpreted a wheat ale, based on a recipe from over 200 years ago. Citrus aromas are immediately apparent in the headspace of this unique ale. These aromas quickly become dominant and deliciously augment the drinking experience.
Get rated by Quality, Value, and Packaging by the top trade buyers in the USA. Enter today and avail the early bird offer. Here is how to enter.