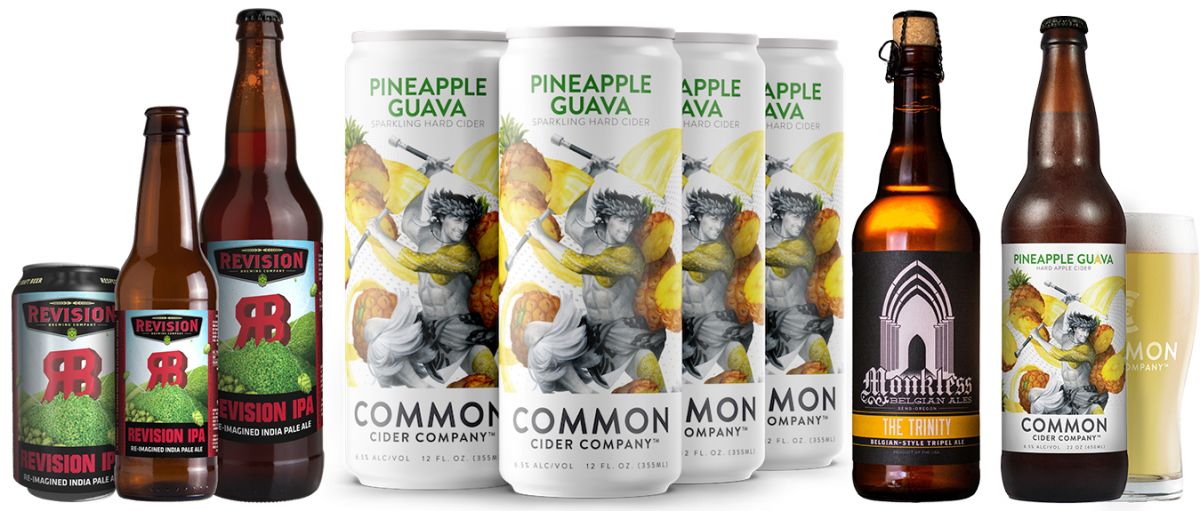 10 Top-rated Beer Brands to Try Before 2019 Ends
24/09/2019 As we are just a few months away from the end of 2019, try these 10 top-rated beer brands before 2019 ends.
Beer has been associated with us since ages and it has such a major role in our society. Billy Carter, the former spokesman for Billy Beer and brother of former President Jimmy Carter, once said, "Paintings are like beer, only beer tastes good, and it's hard to stop drinking beer." While not poetic, Carter's statement does illustrate an important point: like art, alcohol is inseparable from the fabric of modern society. (Source: Home Wet Bar.com)
[[relatedPurchasesItems-43]]
Compared to wine and liqueurs, beer is the most economic option for drinks lovers. However, beer is no less than any wine, whiskey or cocktail. It has its own fan-base. Also, beer does not require an occasion. One can enjoy it when and wherever he/she feels like having it. So, which are your favourite beer brands that you would like to savour during weekends, night-outs, parties, or holidays? Here are UBR's favourites - 10 top-rated beer brands to try before 2019 ends.
Buzzcock | Butcherknife Brewing Co
Buzzcock is 2019's beer of the year from Butcherknife Brewing Co of USA. Buzzcock beer is a light-bodied brown ale with 4.3% alcohol by volume. Inspired by a British Mild, this brown ale reflects an increase in the body and hop character. The clean taste and unique aroma make this award-winning dark ale the great offering from the brewery.
Revision Red | Revision Brewing Company
Revision Red, the best beer of the year by quality in 2019 USA Beer Ratings is made with British Maris Otter and Crystal malts combined with a dash of Amarillo hops. It's a malt-forward, smooth and refreshing brew which reflects a blend of the Old World and New World.
---
Click here to Know the Top 10 IPAs to try before 2019 ends.
---
Barrel-Aged Finite Madness | Revision Brewing Company
Barrel-Aged Finite Madness is aged in Woodford Reserve and Heaven Hill Barrels. It is velvety, viscous, and rich with dark chocolate and roasted coffee nuts, vanilla, caramel, and oak character. While Barrel-Aged Separation Stout combines notes of mocha and milk chocolate with delicate yet punchy bourbon character.
The Trinity | Monkless Belgian Ales
Gold medalist The Trinity is a little angel from Monkless Belgian Ales of the United States, and one of the top-rated beer brands. The Trinity is crisp, clean and easy-drinking Belgian Triple which has 8.1% alcohol by volume. It shows off soft malt character with slightly spicy hop influence and moderate bitterness. The clove-like phenols produced by the yeast gives this crisp baby a peppery finish. They say it is best paired with Prosciutto and Triple Crème Brie, anything Pesto, Brussel Sprouts with Bacon, and Peach Cobbler.
Revision IPA | Revision Brewing Company
The gold medal winner Russian IPA has high impact aroma and flavours. Simcoe hops provide a great hop foundation for this extremely delicious and flavorful American IPA. Its flavors include citrus, orange, and pine meld seamlessly.
6.Pineapple Guava | Common Cider Compan
Pineapple Guava, gold medal winner from Common Cider Company of USA is an artfully effervescent hard apple cider heightened with tropical pineapple and guava. Started out as a seasonal in 2017, this cider is a bright, fruity and off-dry. It is perfect with light food dishes or by itself.
ABK EDEL | ROK Drinks
ABK EDEL is for the people who like more malty beers. Germany's ROK Drinks' ABK EDEL has a pillowy head and a deep gold color. To the nose, ABK EDEL is fully hop-mixed with biscuit sweetness. It also leaves freshly baked bread aroma with a hint of some sweet apples and pears. On the palate, you will note the slightly toasted malts which form a buttery finish.
Concord | Black Rabbit Farm
Concord, the gold medal winner of Black Rabbit Farm reflects wild grape vibe. It has a bright and elegant finish that leaves you wanting more.
Strawberry Knotweed | Black Rabbit Farm
When harvested young, wild Foraged Knotweed tastes like rhubarb. The Strawberry Knotweed from Black Rabbit Farm of USA is a great summer sipper reflecting fresh local berries.
Citra Slam | Revision Brewing Company
Citra Slam is an American IPA hopped exclusively with one and only Citra hop. It shows off tropical sweet hop flavors and aromas and ripe tangerine with an edge of passionfruit.
For more beer reviews, please visit USA Beer Ratings.
2020 USA Beer Rating registration is now open. Super early bird offer on registration price ends October 31, 2019. Enter your beer today to get them assessed by top-level buyers and beet industry experts.
Get rated by Quality, Value, and Packaging by the top trade buyers in the USA. Enter today and avail the early bird offer. Here is how to enter.