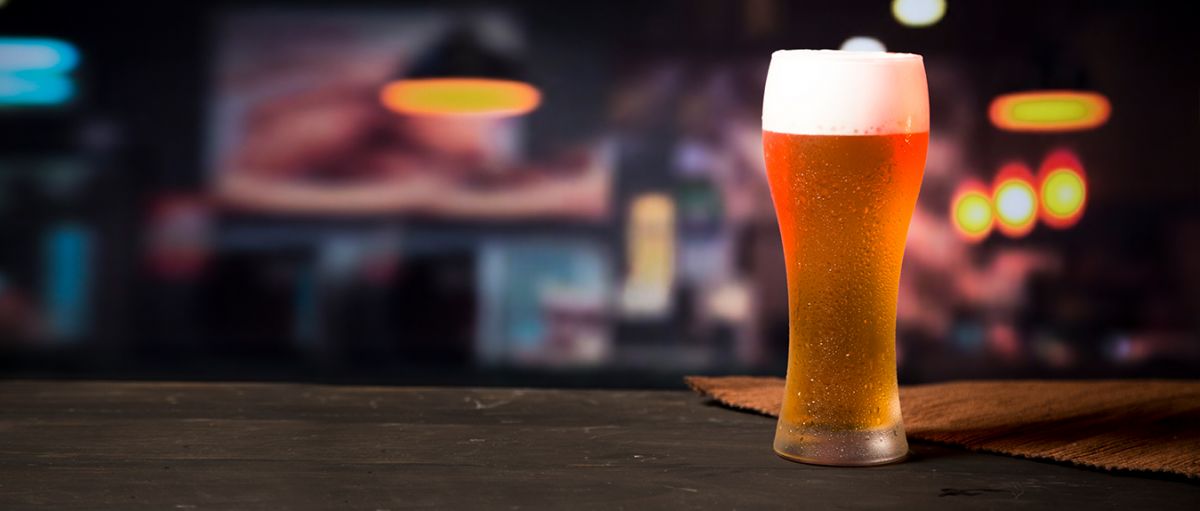 Beers Just Got A Makeover, Dessert Beers!
13/08/2019 Beers just got sweeter! Welcome Dessert Beer into the world of brews.
Dessert beer might sound a bit eccentric, and it definitely is but in a good way. These brews are said to be stronger, sometimes darker and always a bit sweeter than your usual pints; hence the name dessert beers. The concept of a dessert beer is simple, they either mimic dessert favorites or take a great deal of inspiration by them.
Gone are the days of drinking beer only during the hot hours - dessert beers are usually made much richer than regular beers, making them a perfect pick me up on a cold day, or even a post-run drink as suggested by the Runner's World team; who gathered around a table of dessert beers on the freezing days (Runner's World, 2019).
When most people think of desserts, they think of sweetness and although a beer wouldn't be the first thing that would come to one's mind, a good brew does have a residual sweetness to it which sometimes goes unnoticed by our taste buds. These Malty dessert beers appear within a wide range of base flavors such as bread, biscuits, nuttiness, caramel, butterscotch, toffee, etc. to satisfy one's palate.
Our yeast driven favorite drinks can be altered in so many ways, therefore introducing the dessert beers. Dessert beers come with a vast variety, there are some which are classic dessert based beers such as creme brulee, toffee pie, etc. , which are more of malty beers. Dessert beers with a fruity twist offer a more tangy taste and are usually stronger Belgian ales. A sour candy inspired range is also available across breweries if the sweet gets a little too much.
Breweries and companies such as Bacchus Brewing Co., Carton Brewing Company, Southern Tier Brewing Co. and many more have picked up the concept of dessert beers, creating a buzz worldwide for these brews.
There's a wide range of dessert beers out there but these are a few that are going around gaining their place in the world of brews.
For the days a classic sweet tooth pops around, these are few beers that have perked up the beer market
Young's Double Chocolate Stout
This choco based stout is rich and creamy, with a 5.2% ABV, and isn't as intense as some others in the market. Brewed by Wells&Young, UK, this beer takes the British Pint to the next level.
French Toast Beer
This brew will give you the taste of a french toast in a pint. Now you have an excuse to down a beer first thing in the morning. With an 8.80% ABV, this french toast brew could make your day, or end your night blissfully. Funky Buddha Brewery, Florida offers this and many other dessert beers.
Creme Brulee Milk Stout
Brewed by Southern Tier Brewing, Pittsburgh, with a 9.6% ABV, this dessert brew is the perfect one for a tipsy with a twisted kind of mood.
Campfire Stout
With a 7.3% ABV, this beer by High Water Brewing in California will remind you of camping since it tastes like a good ole 'S' more in a bottle.
Voodoo Donut
As the name suggests, this brew by Rogue, Oregon is the perfect cross between a donut and a beer. With a milder ABV of 5.4% and a vast range of flavors, a pint of this will leave you craving for more. We can't all have a classic sweet tooth every time, so for when you want something sweet but with a fruity or sour twist, here are some twisty dessert beers
Fort
With an ABV of 18%, this raspberry flavored brew by Dogfish Head, Delaware, will keep you wanting more to tickle your sour fruity buds.
Toaster Pastry
It sounds extremely sweet, but it isn't. This brew by 21st Amendment Brewery, California, contains an ABV of 7.6% and is the perfect cross between a sweet and fruity beer.
Sixty One Minute
This beer by Dogfish Head, Delaware is a favorite within wine lovers as it's grapey feel creates the perfect blend of both a sweet dessert wine and a classic lager. It has a 6.5% ABV and is a rare find.
Framboise
Framboise by Lindemans is the perfect brew for all berry addicts. With hoppy hints of raspberry, this fruity beer will definitely pique your interest. With a 2.5% ABV, it's light and a favorite for both beer lovers and non-beer drinkers.
Fine & Dandy Sour Candy
A light ABV of 3.2% makes this brew by Hunter Beer, Australia, a favorite for everyone who has a sour craving instead of a completely sweet one. With a sweet and sour touch to it, this sour candy ale would be a perfect throwback.
It definitely doesn't end there. Dessert beers are an upcoming market favorite and breweries around the world are delving into the art of these, both for business and a hint of uniqueness and a twist added to their regular ales and lagers.
Thanks to the great minds of brewers all around, dessert beer is finally a thing and you can enjoy your cold brew as a dessert as well, instead of waiting for another opportunity to grab a lager.
Some Related Post You May Like: -
Enter your beers now and grow your beer brand in US market. Get your beers rated by Quality, Value and Package.