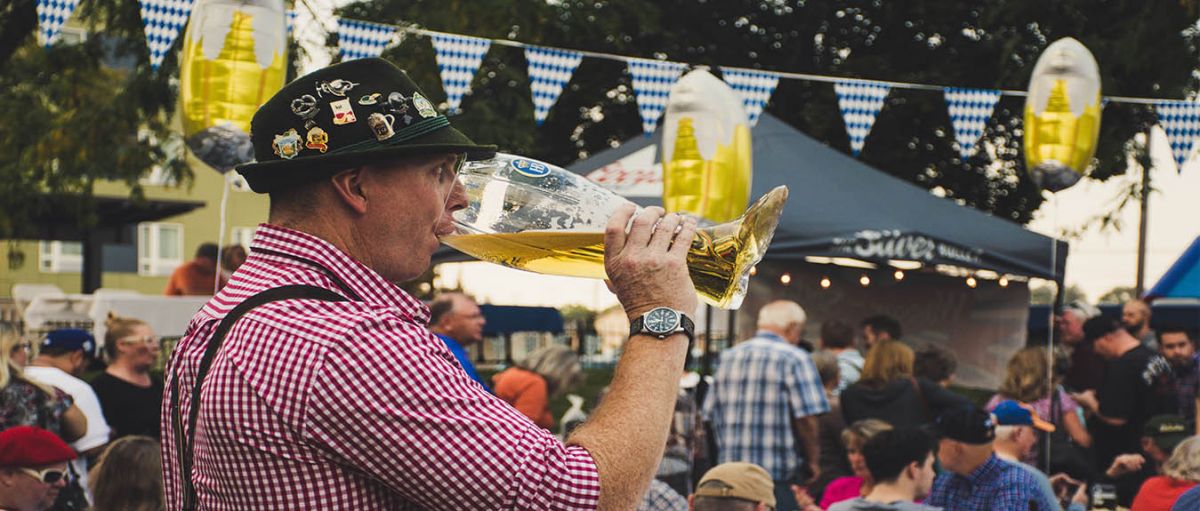 Top Beer Festivals of the United States
11/10/2019 Beer festivals are an integral part of American culture. Here are top beer festivals, a beer lover must visit.
Beer Festivals are themed festival specifically organized for beer enthusiast where a large number and variety of beers are available for purchase. These events can be based on some themes or on beer styles or even in a particular area at which breweries are located. Beer festivals are aimed at bringing breweries and brands closer to their most loyal customer base and even creating a new fan base. USA Beer Ratings Team has shortlisted some top beer festivals that you must visit.
1. Great American Beer Festival
The Great American Beer Festival is a three-day annual event organized by Brewers Association at Denver, Colorado. The Great American Beer Festival permits over 160+ styles and sub-categories of beer for the exhibition. The Great American Beer Festival aims at bringing beer lovers closer to independent and small craft brewers. The Great American Beer Festival (GABF) is the largest ticketed beer festival in the united states. It was started by Charlie Papazian in the year 1982 at the Boulder, Colorado. In 2017, in all 2200+ breweries attended this event from all 50 states and federal territories. Over 7900+ beers were in the fray for tasting and review. The Great American Beer Festival recorded in over 60,000+ attendees.
2. Oregon Brewers Festival
Oregon Brewers Festival is the longest running beer festival in the united states. The 32nd edition of Oregon Brewers Festival will be held at Tom McCall Waterfront Park in downtown Portland, Oregon, on Wednesday, July 24 through Saturday, July 27, 2019. The Admission to this event is free, but to sample the festival's beers, attendees must purchase that year's OBF tasting glass as well as $1 beer tokens— each token is good for a sample, while a "full pour" costs four tokens. Oregon Brewers Festivals also features a root beer garden, which offers free root beer for designated drivers and minors. Over 70,000 beer enthusiasts flock on to attend this festival. It was founded by Art Larrance in the year 1988.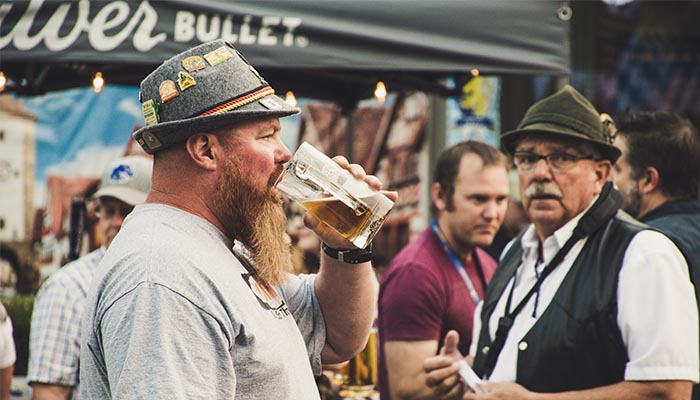 (Representative Image: Man drinking beer at a Beer Festival)
3. Annual Nashville Oktoberfest
The Nashville Oktoberfest is spread out over multiple city blocks in the historic neighbourhood of Germantown, near downtown Nashville. Oktoberfest is a free event for visitors. There are various craft vendors selling their products, plus delicious food vendors offering your favourite multiple dining options – so you may want to bring a few dollars to sample their wares. This festival offers places for kids to play, German cuisine and various other activities area.
4. Philly Beer Week
Philly Beer Week is a series of beer events held over a 10-day period in Philadelphia and the Delaware Valley area organized and operated by Philly Beer Week Inc., originating in 2007. Philly Beer Week includes festivals, pub crawls, dinners, tours, tastings and meet-the-brewer nights to area bars, restaurants, and other locations throughout the city and surrounding suburbs hosted by over 200 area restaurants, breweries and beer stores. 2017 marked the 10th anniversary of the celebration. This event aims to celebrate Philadelphia as America's Best Beer-Drinking City with a ten-day festival beginning the Friday following Memorial Day To promote the events occurring in this time frame through traditional and new media with a focus on their member businesses.
5. Grovetoberfest
Grovetoberfest is the largest beer festival of Florida. It attracts over 8,000 attendees to showcase their over 250 craft beers. The event focuses mainly on craft beer and its culinary relevance. It takes place each October at Coconut Grove, a seaside village in Miami.
6. American Canned Craft Beer Festival 2019
AmeriCAN Canned Craft Beer Festival is an annual event held at Scottsdale, Arizona. About 250 breweries, locals and from other states in the US, participate in this festival. In addition to the beer fiesta, the festival holds various kinds of events like Food and Live entertainment, Over local and national beers, Beer garden, Brewery List, AmeriCAN Canned Craft Beer Championship etc.
Related Post, You Might be Interested In:
Get rated by Quality, Value, and Packaging by the top trade buyers in the USA. Enter today and avail the early bird offer. Here is how to enter.