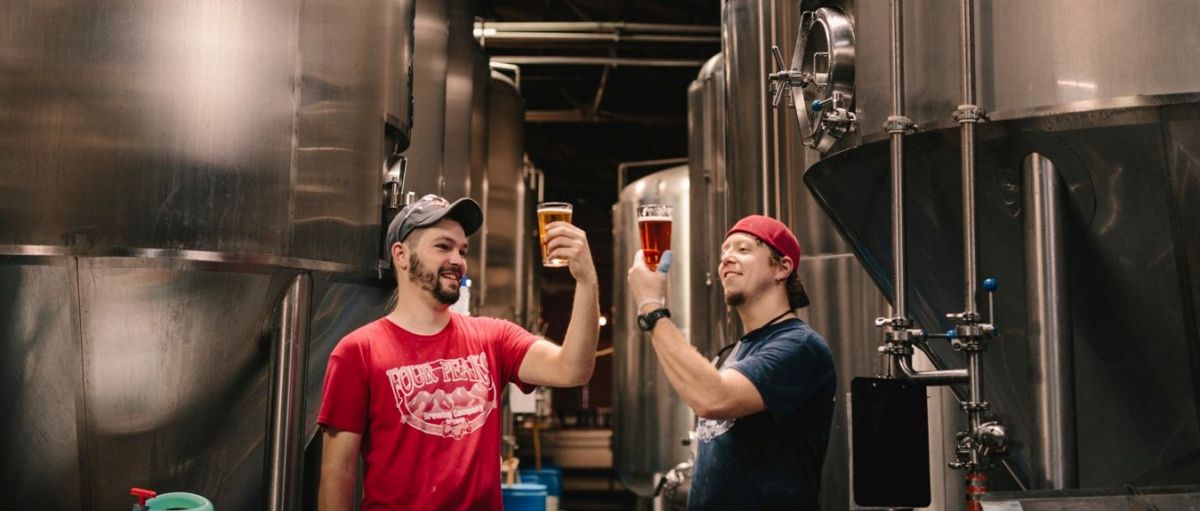 Top European Breweries of 2019
11/02/2019 Here is list of the top European Breweries that are making their mark in the International Beer Market.
According to Mordor Intelligence, Europe accounts for 27% of total beer consumption globally. Europe beer markets expect to be approx. USD 146 billion. This huge increase in the popularity of beer is due to changing drinking habits of European youth. European breweries here play a major role in these changes. The European breweries have years of beer making a legacy. Some of them dating back to a couple of centuries. Here is the list of top breweries from Europe, compiled by USA Beer Ratings Team.
Birra Amarcord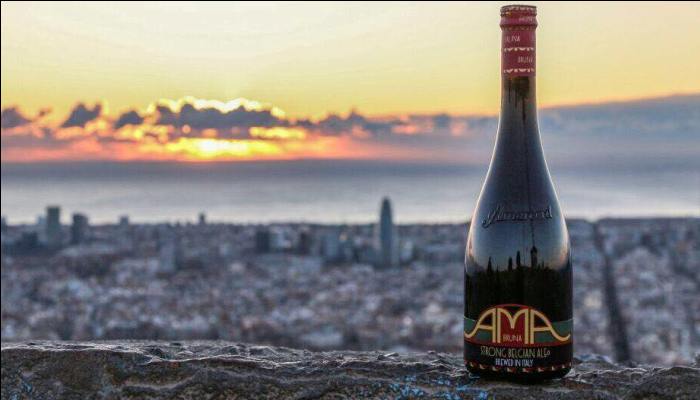 Amarcord Brewery is a brewing company, founded in Rimini in Emilia Romagna, Italy in 1997. Although the registered office is in Rimini, their brewery is located in Apecchio, Italy. Amarcord brewery produces varieties of beer, out of which AMA-Bionda won Gold at USA Beer Ratings. AMA-Pilsner and AMA-Mora made it into silver rank at USA Beer Ratings.
Weihenstephan

The Bavarian State Brewery - Weihenstephan is the world's oldest brewery and is today also one of the most modern breweries. The unique combination of tradition and state-of-the-art science experience has been the incomparable identity of the top-quality Weihenstephan beers. Hundreds of brewmasters, who have learned their craft at Weihenstephan act as ambassadors, spreading this knowledge throughout the world and thus contribute to the unique reputation of the Bavarian State Brewery Weihenstephan. Weihenstephan brewery`s Weissbier, a German wheat beer won gold at USA Beer Ratings.
Eurobrew Inc.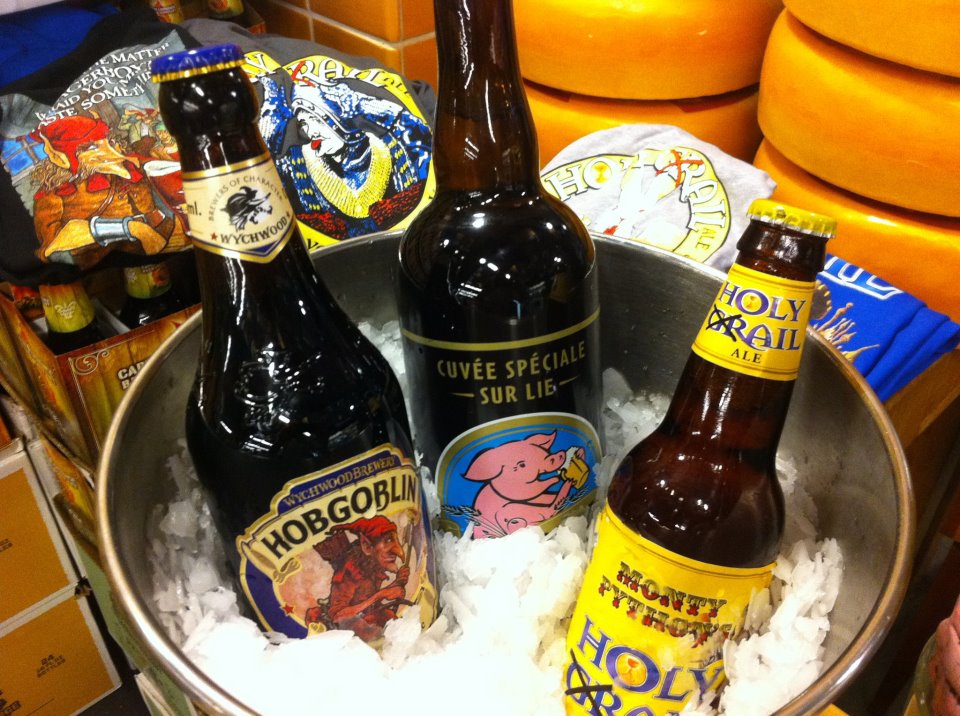 Eurobrew Inc. was founded by two individuals with extensive backgrounds in importing quality beverages into the United States. In 1996, Pascal Benichou created Eurobubblies, a food & non-alcoholic beverage importer supplying gourmet products from Europe to large retail stores such as Costco, Cost+, Trader Joe's and Sam's Club. From 1992 to June 2002, Dominique Levesque held the position of President of Fischer Beverages International, Heineken' s speciality company in the U.S. In September 2002, they both decided to combine their expertise and started this company dedicatedly to bring high-end beers to U.S. consumers. Eurobrew is headquartered in the Boston western suburb, United Kingdom. Eurobrew`s hobgoblin beer scored gold at USA Beer Ratings 2018.
Greene King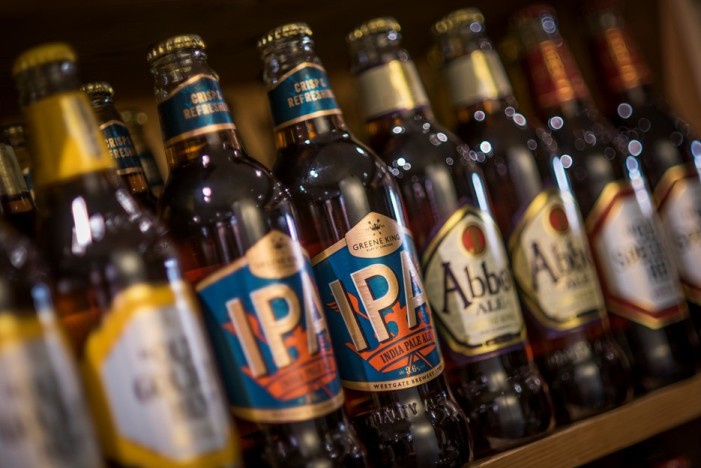 Greene King is the UK's leading pub company and brewer, running over 2,900 pubs, restaurants and hotels in towns, villages and city-centre high streets across England, Wales and Scotland. It's their rich heritage of more than 200 years that has taught them how to brew award-winning beer and operate pubs from their base in Bury St. Edmunds ever since the company was founded in 1799 by 19-year-old Benjamin Greene. They operate two breweries. Westgate Brewery is in their hometown of Bury St. Edmunds and Belhaven Brewery, in Dunbar, which was formed in 1719 and is Scotland's oldest working brewery and the home of Belhaven Best. Greene King`s Old Speckled Hen managed to score silver at USA Beer Ratings 2018.
Aktienbrauerei Kaufbeuren

The Aktienbrauerei is the last representative of Kaufbeuren's beer tradition. Aktienbrauerei Kaufbeuren is the oldest brewery in Swabia, Germany. Already in the Middle Ages, Kaufbeuren was a centre full of life and bustle. Aktienbrauerei`s ABK PILS and ABK SCHWARZ won silver and ABK HELL scored bronze at USA Beer Ratings 2018.
Brasserie Dupont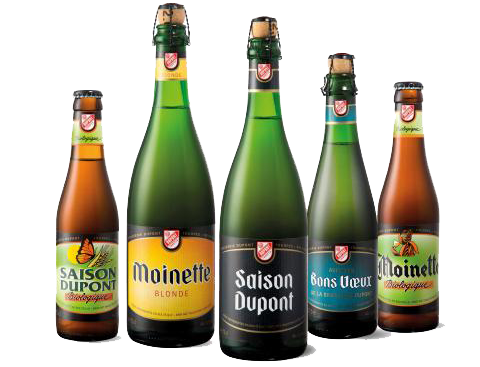 Dupont Brewery (in French: Brasserie Dupont) is a brewery in Tourpes (Leuze-en-Hainaut), in western Hainaut, Belgium. It was founded in 1950. It is on a working farm which dates back to 1759 and has significant brewing history. In the 1990s, a bread bakery and cheese-making facility were added. Historically, their best-selling beer was the Moinette Blonde. However, the popularization of the Saison Dupont by their American importer in the 1980s led to great international popularity for this beer, which provides a link to the historic farmhouse ales of the region. Saison Dupont Farmhouse Ale was among many applicants at USA Beer Ratings, where it was rated silver.
Semedorato S.R.L.
Semedorato is an Italy based brewery which produces the first premium pure malt Sicilian beer. It is the result of a well-calculated mix between experience and advanced technology. The company currently hold approximately 1000 MQ. indoor rooms. 400 MQ of implant production and 600 MQ of offices. The brewery produces approximately 50'000 hectoliters of beer per year, distributed in Italy, Netherlands, France, Germany and Costa Rica. Semedorato is a blonde of 5% alcohol by volume lager, with a full and aromatic taste, rigorously produced according to the Reinheitsgebot rule. Semedorato`s International Lager Beer won bronze at USA Ratings 2018.
Related Post, You Might be Interested In:
Get rated by Quality, Value, and Packaging by the top trade buyers in the USA. Enter today and avail the early bird offer. Here is how to enter.